Now that we have a law school decision…we also decided to get our own place! So we are officially moved in! I'll post some pictures when I have my camera nearby, it's back at our place…we don't have internet yet…or really a computer for that matter, ok, at least not a monitor…which, it turns out, you really need if you want to use your computer…anyway, along with a new place comes decorating! yeeeeah! So I decided I needed some pictures of our family to put up on the walls and my mom was nice enough to follow us around and take some photos so I could edit them. I think she did an AWESOME job!! We should go into business…she takes, I edit…anyway, so I thought I'd post some of them. Thanks mom!
BUT before I do that I have another little (OK, BIG…..to me) announcement…
My photo WEBSITE is up and running!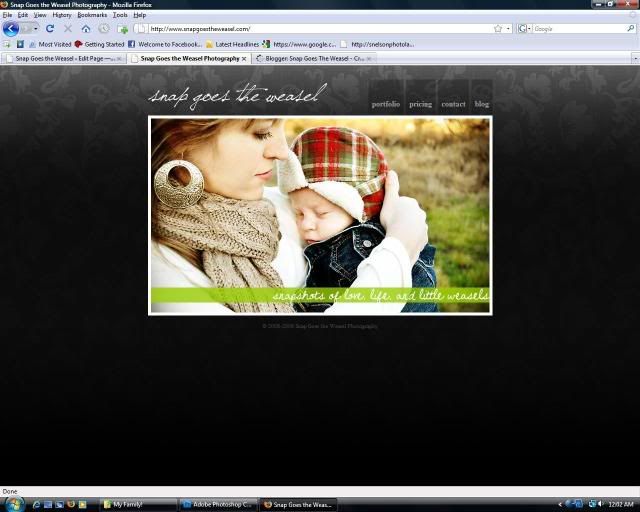 Go and check it out…I am still trying to finish a few odds and ends, put more pictures up, changes titles, etc. etc. so let me know if links or other things aren't working so we I can fix it! Thank you Jake Toolson for an awesome design!!
And back to family pictures…