Hope you ar all having a great labor Day weekend. We haven't done a whole lot…I went garage saling on Saturday, kind of a waste of life this time. Nothing good. I love garage sales, but when you drive all over town and use up several of your Saturday hours to find nothing…what a let down! Oh well!
I have been trying to find fun things to do with Preston in the little community we live in…though it seems I have these grand ideas and they never quite go as I planned. I brought out the bocce balls, which Preston LOVES to throw out the garage every time I open it…then they roll down the street and I have to go chasing after them. We took them out to the grass so he could actually play with them where he wouldn't break anything. Wasn't interested. He wanted to chase the cats and throw things at them or play in the spider infested rocks…
I have been playing around with camera settings which means lots of Preston pictures…though not all great pictures (on my part…Preston looks cute in most!) Here are a few of him eating one of his favorites, "poppa-sicles."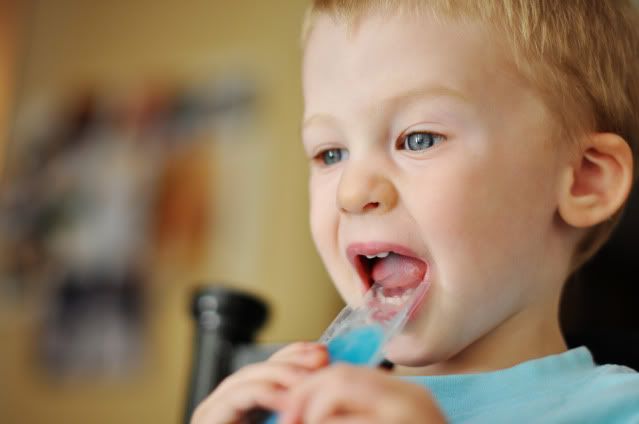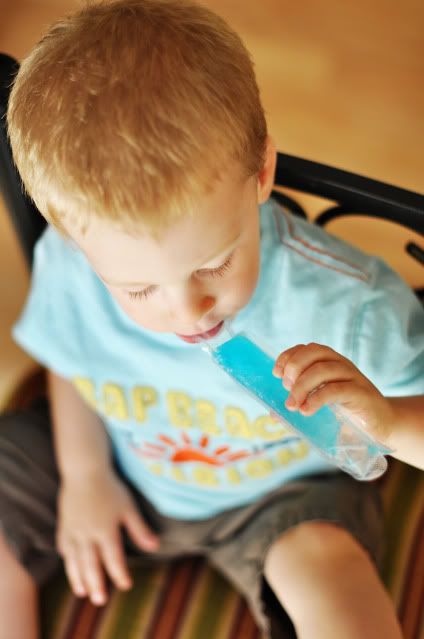 And then I was trying some with a white backdrop. Most of them not cute…but here are two I thought were cute. Probably just because I am his mom…and I love his feet and his cute little face.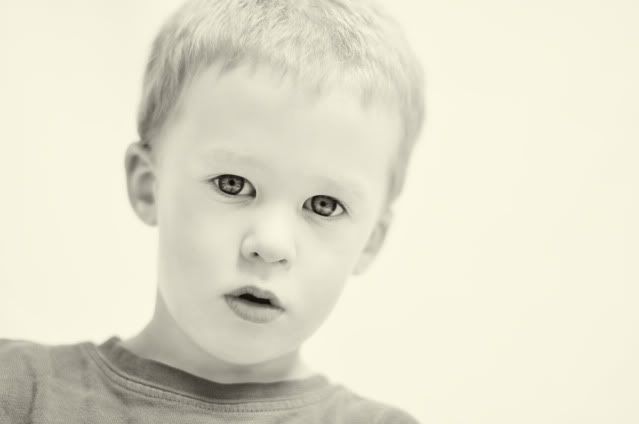 Sorry I don't post more! I have just been using my camera so much that I don't feel like getting it out if I don't have to sometimes! Terrible huh? Then I never feel like posting if I don't have any photos…that's all I ever look at on other people's blogs…terrible again.
Kelsey, I'll post another video soon…so you can stop watching "Screeck Rat" over and over :)
Love you all.
Happy Weekend.