We had lots of Halloween festivities this time around…we got good use out of the costumes. Preston was set on being Batman (no idea when he learned about Batman…preschool probably…) so we found a costume on Craigslist. Though, when it came time for the actual day of Halloween he had already wore it to at least 3 other events and that day at church a sweet lady in our ward gave Preston some clothes and in the bag was a Buzz Lightyear costume so he ended up wearing that over to my uncle and aunt's where we set up our own little family Halloween Party. I think the kids had a lot of fun and definitely got PLENTY of candy.
All dressed up for preschool:

All his Halloween art projects from the month: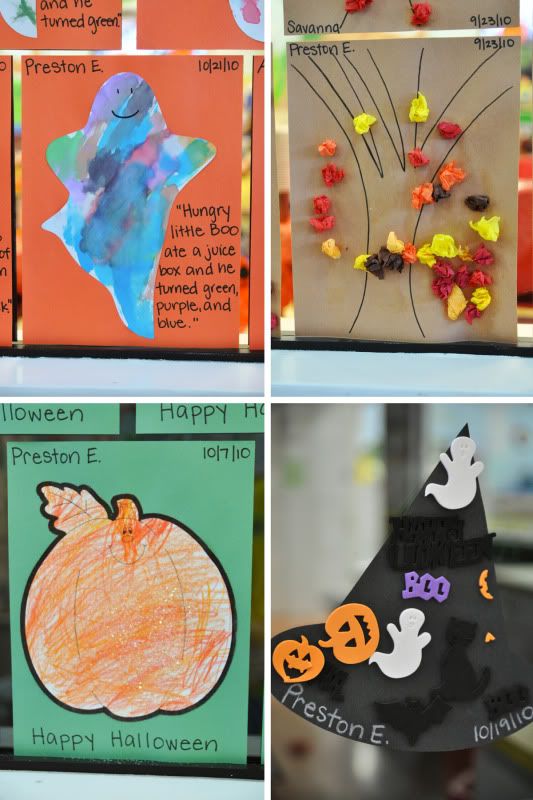 Trying on Ada's 80's aerobics instructor outfit:
All the cousins: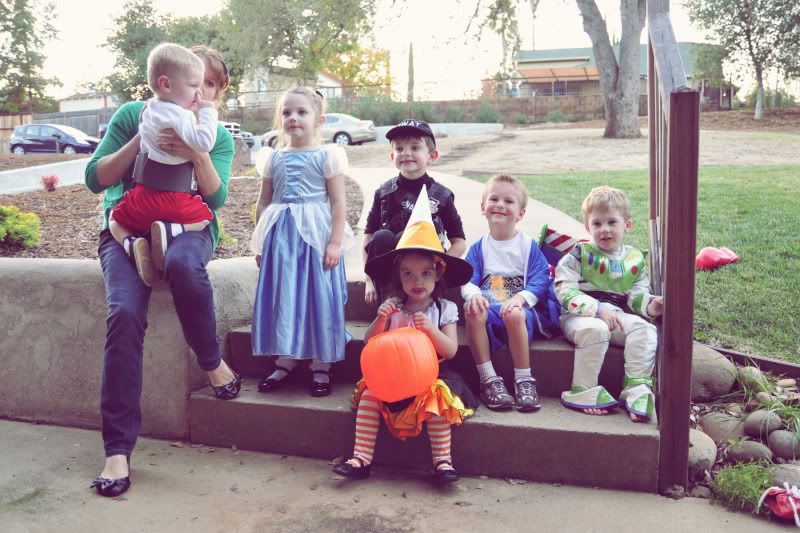 Pathetic Preston: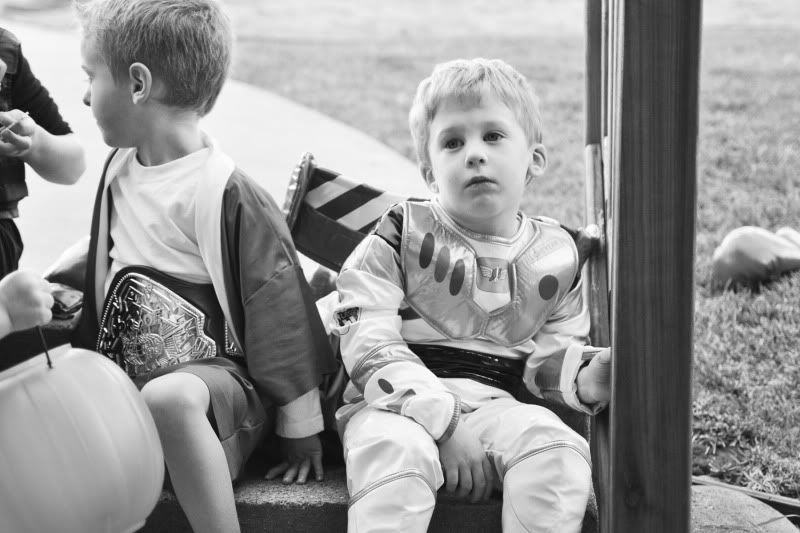 We only got one picture with Preston in his "gobbles"
Fun and games:
Ada…she sucks her middle and ring finger…I think it's the cutest thing…just don't be doing it in high school girl!