I wasn't able to go to Preston's pumpkin patch field trip this year so there are no pictures of that but I think he felt like a real big kid that day because he got to ride the bus and his mom wasn't with him!
For Ada's playschool field trip to the pumpkin patch we went to one in Granite Bay called Rickey Ranch. I had never heard of it but I think it was really cute for little kids. There was no actual "patch" where you could pick your own pumpkin right off the vine but there were a lot of other fun things. The hay ride was especially fun…we went out into a pasture and we were in the middle of some cows, a donkey, and the BIGGEST horse I have ever seen! I was a little freaked out actually because we stopped in the middle of the field and the driver got out and brought some food over by the tractor so the animals would come and then they were surrounding us, eating hay off the hay bales…which we were sitting on…sometimes the donkey would get someone's clothes. The horse got right up in our faces too. Although it was slightly intimidating it was also really neat for the kids to see all these animals so close. I thought it was a hay ride worth a couple bucks, for sure.
And the "pony ride" was better than any pony ride I have seen…the ones where you sit on a poor little pony tied to a metal clothes-line deal. They actually took the kids around on a horse. They all loved it! $8 per kids at Rickey ranch got a pony ride, tractor pull, and a pumpkin! I thought it was a pretty good deal, perhaps we will be back to Rickey Ranch next year :)
And that was the last of our 4 pumpkin patch experiences this year!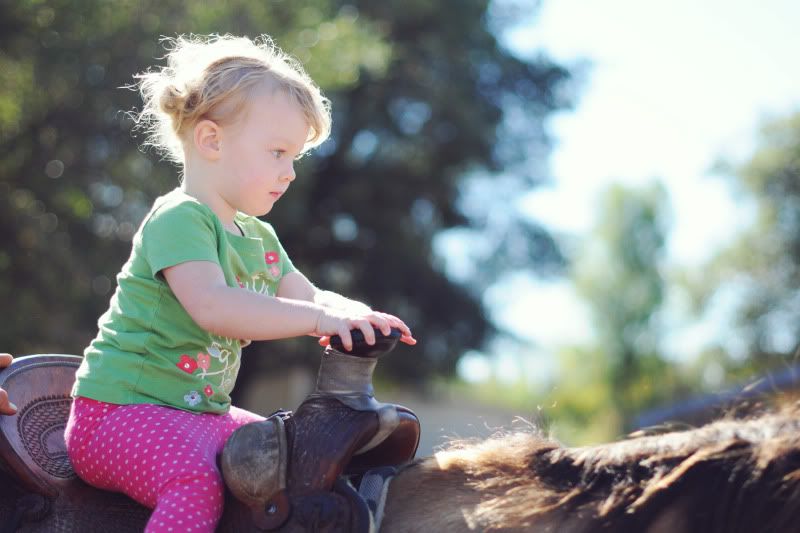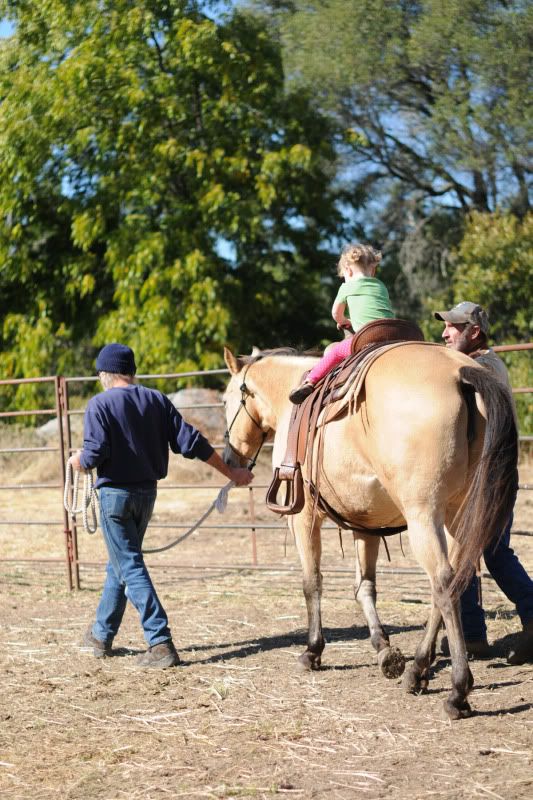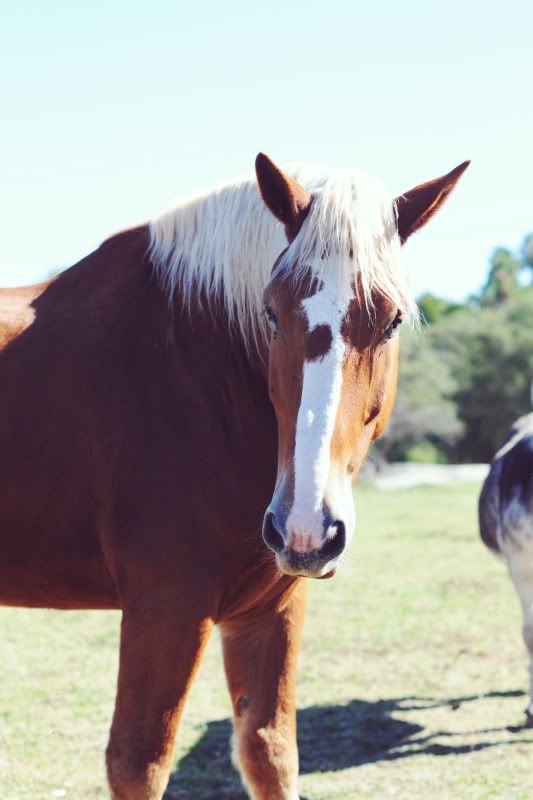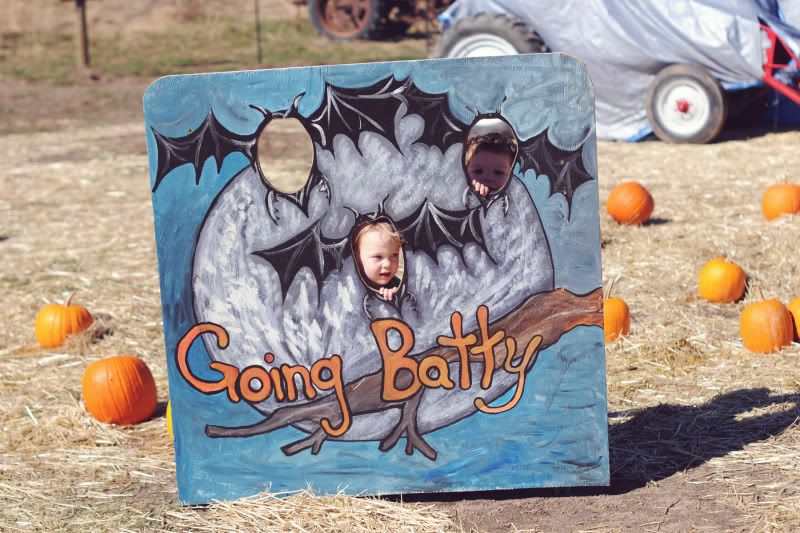 Comments Off

on Pumpkin Patch #3