I went into the backyard and decided I needed to document at least one picture of me pregnant during this baby…I feel bad because I took pictures pretty much every month with Preston, then I took a few with Ada…and I think I have taken one other with this poor baby. I don't think I am really even in any pictures at all…i am usually behind the camera…which is where i like to stay :) So, as much as I don't want to be photographed when I am pregnant I felt it was necessary. So here I am. Somewhere around 39 weeks. Ready to be done. So let's all pray that this little guy decides he is done in there soon!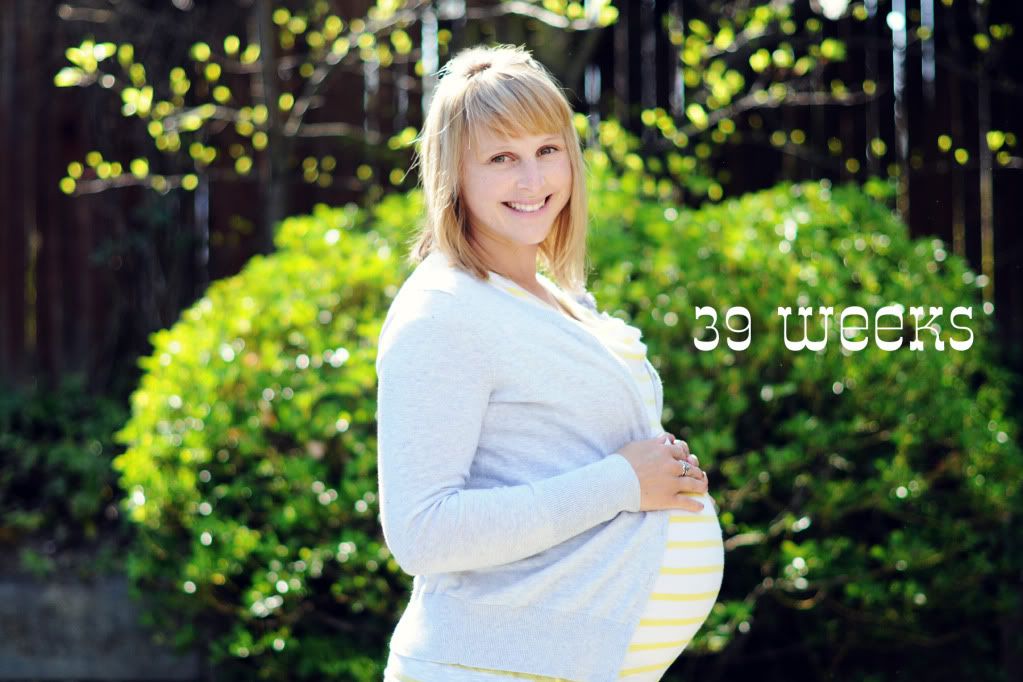 This year is going to be such a busy one! Already, we have had a lot of things happen in our families and there is much more on its way!
So far we have had TWO new babies born into our families, little Henrik on Shaun's side and Finn on my side.
Soon one more little guy!
My little brother was sealed to his love, Wyatte, back in January…so another new addition to the fam!
Shaun's brother comes home from his mission to Africa in TOMORROW!!
Shaun will graduate from law school in May!!
He will take the Bar in July.
Preston turns FIVE and starts kindergarten in the fall!!
…and I am sure there is more…
So many exciting, new things are happening in 2012 and I am excited yet nervous to see how all will pan out! Mostly having three kids mixed in with finishing law school and all that but I am sure we will survive it!