We started the journey with one…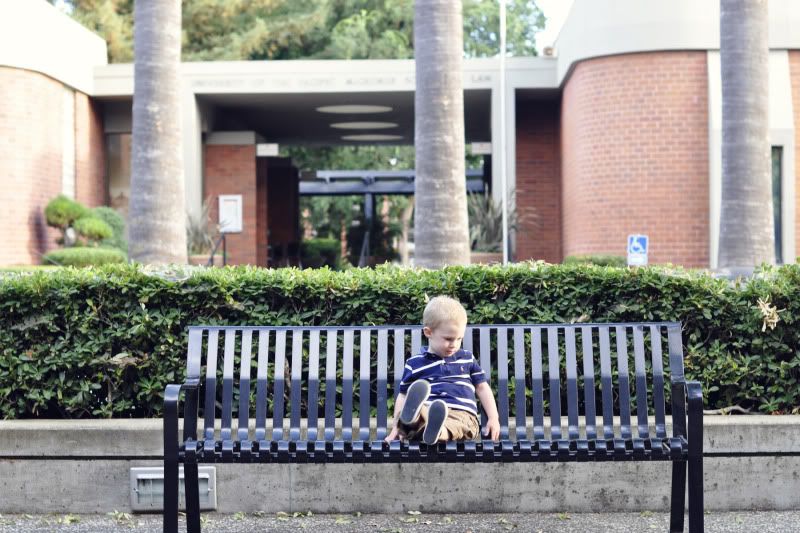 And here we are almost three years later with three…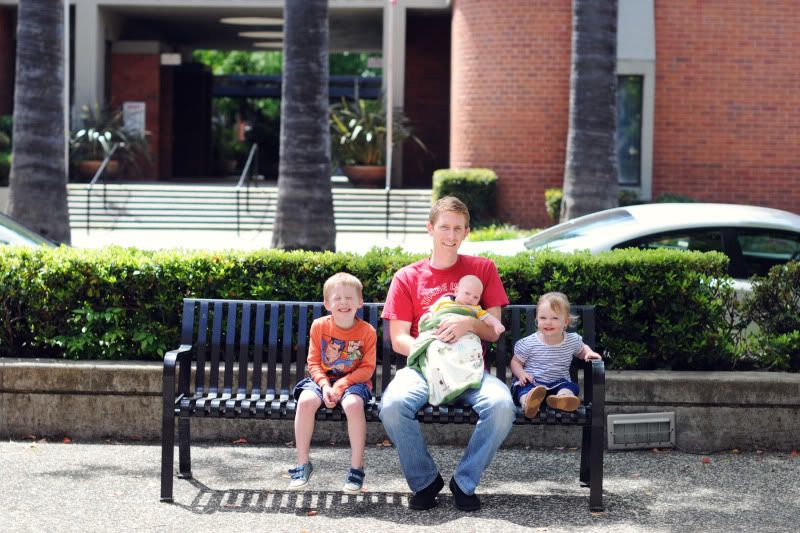 Today was Shaun's VERY LAST class in law school! We went down to campus to celebrate today and take some pictures. I found that top picture of Preston a few weeks ago when looking through old photos and that was taken at an orientation meeting when Shaun first started law school. We were pretty much the only ones with a child and we, of course, ended up outside running around. So, when we were on campus today I decided to take another picture in the same spot at the end…my how we have all changed…and grown!
Then we went and played around for awhile and the kids found a friend…a squirrel who has been conditioned to believe everyone has food for him. At one point he was about a foot from Preston's head!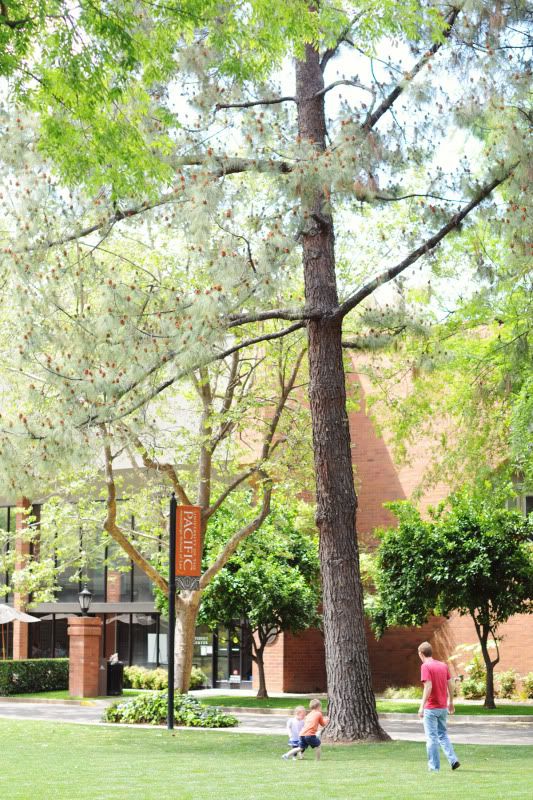 While Shaun's time isn't completely over at McGeorge (he is taking a Bar Prep course there this summer) it is still a little sad to see the end. But let's face it, it's not THAT sad :)
He still has one final and then he is DONE! In recent posts I have talked about the end of law school a lot…and there will probably be several more in the near future…last final, graduation, last day of bar prep class, taking the bar, finished the bar…haha, ok, I will try not to go overboard!