This post is overdue. And I would say it is also highly anticipated, but who am I kidding… you guys don't really care too much what the adults in this house are doing. You all come for the pictures of Preston, right? OK.
Regardless of why you are here, we have an announcement: We have decided to stay here in Sacramento and attend the University of the Pacific—McGeorge School of Law. I know, I know, this isn't that exciting—mostly because many of you already knew that. However, I have had several people ask me lately if we have decided on a school, so I decided to dedicate an entire post to our decision.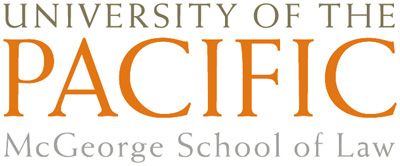 Furthermore, some people have informed us how crazy we are—not news to us by the way— so I want to give some insight into our decision making process. For those who are unaware of why we would be crazy, here is the background: we turned down BYU, Lewis & Clark, a scholarship at UNLV and a scholarship at Penn State—all schools which are ranked higher than Pacific McGeorge and have a better reputation—or at least more name recognition.
So, here is why we are not crazy (or at least only a little crazy… or even crazy, but with a good reason for being crazy). First, things first, Pacific McGeorge is a good school. It has a good reputation, phenomenal faculty, and great facilities. I wasn't entirely sold before I visited the school, but after my visit I really felt that McGeorge is a fine institution and I am proud to attend.
I went into this process thinking BYU was a long shot, Penn State was my favorite and McGeorge was a fallback school. I knew Janelle wanted to stay here in Sacramento, but I figured she would be OK with leaving for a few years. However, after we were accepted at BYU and even offered a scholarship at Penn State, I found myself unable to commit to those schools. I was surprised. Janelle was also unable to commit to a decision.
For weeks (maybe even months) we weighed the pros and cons of each school, prayed, and talked, but made no headway into our decision. We talked to people from each school and visited a couple of them, but still couldn't make a decision. Then we got advice from two individuals who gave us some insight and helped us make the final choice.
First, I visited with my Bishop, Reed Metcalf. He and I talked about all the pros and cons for quite a while without discovering any point that I hadn't already visited. Then, just before I left he told me, "I really feel that you need to find out what will make your wife the happiest and use that as the primary factor in your decision." Then smiled and added, "Happy wife, happy life!"
The next week I happened to be in Portland and visited my old Bishop, Steve Berne—who happens to be an exceptionally gifted and successful attorney. His advice also gave me some clarity. He said; "where you choose to go to school will make less a difference in your career than the way you choose to live and work. If you are honest and hard working you will go places regardless of the school you choose." He also told me that McGeorge had a good reputation among attorneys all over the West Coast. Most importantly, he and his wife, then agreed wholeheartedly with the advice Bishop Metcalf had given me. After all, I will be locked away in a library for the next three years, while Janelle will be more involved with where we live.
In the end, I (we) really feel that staying here is what will be best for our family. We are eager for the changes, challenges and opportunities that will come over the next few years.
One last thing, I hope that no one will mistake my choosing a lower ranked school for a lack of ambition. I go into this with the intent of working hard enough to graduate at the top of my class and having every opportunity available to me in three years when I graduate.
Anyway, for those who read this entire post, congratulations on making it through. And for those who didn't, I will know who you are when you ask me questions later about why I chose McGeorge.