I guess this is a little late…since I already posted about fall and school starting, but we had a lot of fun over the summer (Shaun didn't :) but the rest of us tried!) and I have so many pictures it's not even funny. Really, it's not. I had to get a terabyte external hard drive because my computer hard drive  was full, to the max, and most of it was pictures!! Yikes.
With Dallin being born in March and then Shaun studying for the bar it was a summer of attempting to go out with 3 kids by myself, which, with our little weasel Ada, it wasn't always easy. She liked to run off and not come back resulting in a few runs down the middle of the street, me pinning her between my body and the car to unlock the door while holding Dallin and once a nice lady coming up to ask if she could help… finally, wearing a monkey backpack…leash… So, we did a lot of staying home and trying to come up with fun and entertaining things to do. I found this blog called "Stay at home Mom" and I love it! Some of the activities I know my kids would not enjoy for more than 3 minutes, but some of the other things they do are so fun! So, I tried several of the things from this blog and I think we had a good time!
Disclaimer: These are pictures from all throughout the summer so don't go around thinking I do this stuff every single day and that I am an on the ball, activity always ready, super fun, energetic mother…I'm not. It's true. I have my moments…but I certainly do not have an activity up my sleeve all the time!
First thing, Preston LOVED. Just baking soda, colored vinegar, and a dropper.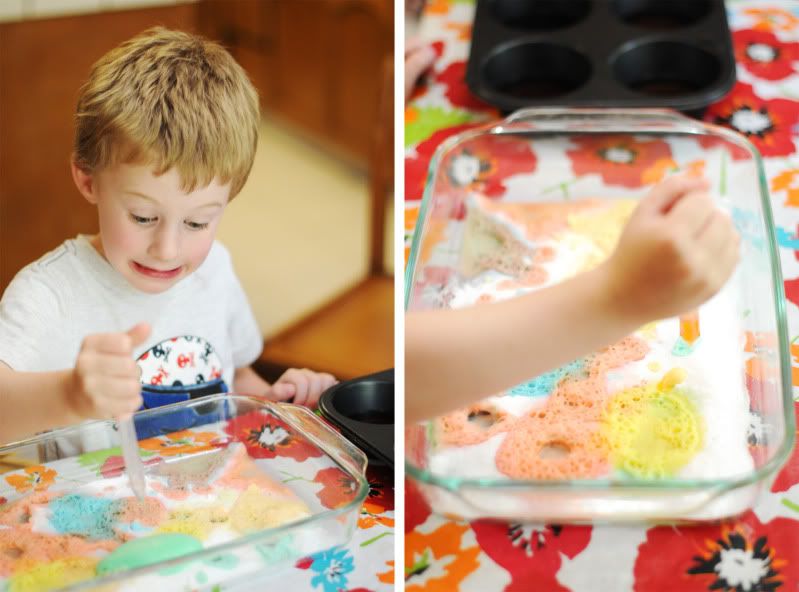 These are water beads, found in the floral section at Walmart . Another thing which kept them occupied for hours…and I would walk by and run my hands through them all day!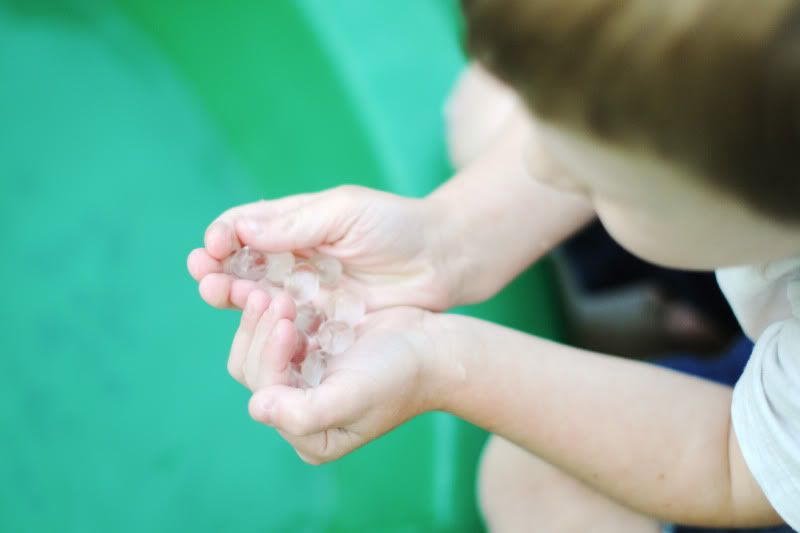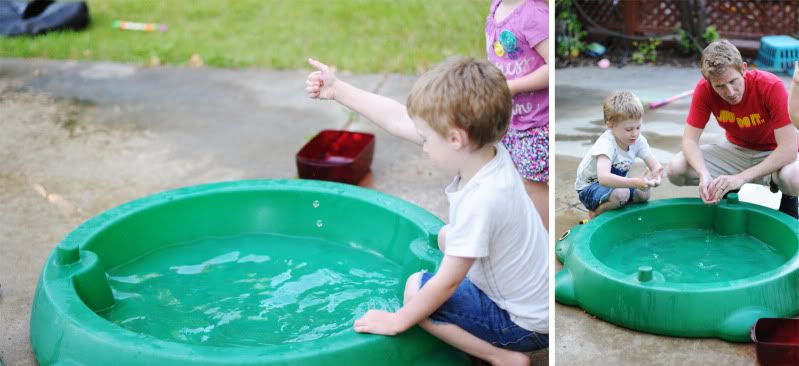 Of course, bubble making…
This one was AWESOME, and cheap. We just taped a large plastic painter's tarp with duct tape and left an opening for a large fan and a door. The mom blog also had one of these with a black tarp and used glow sticks inside. That would be fun too.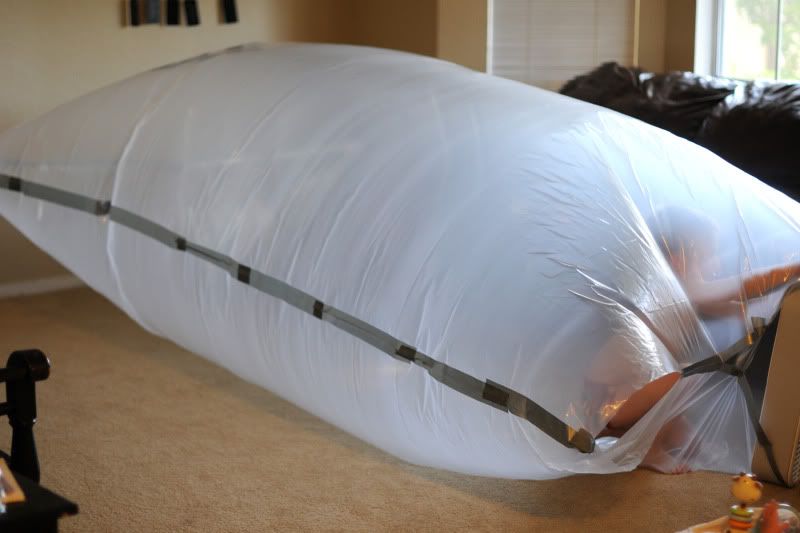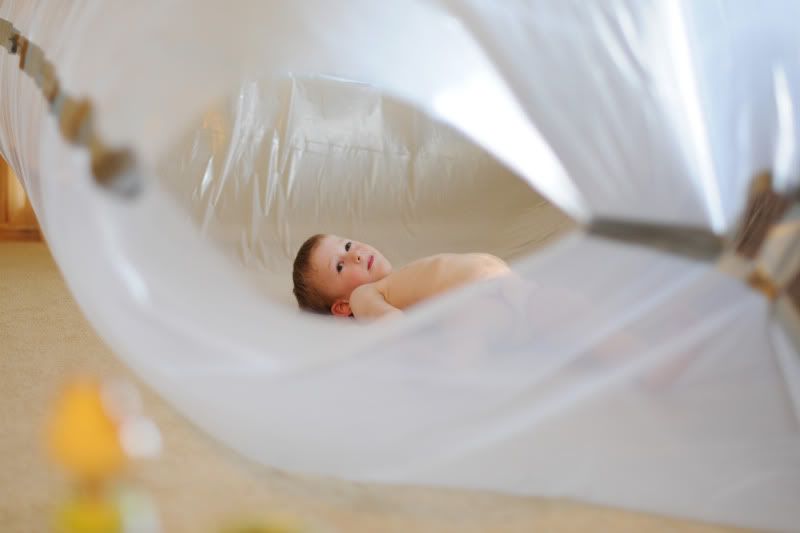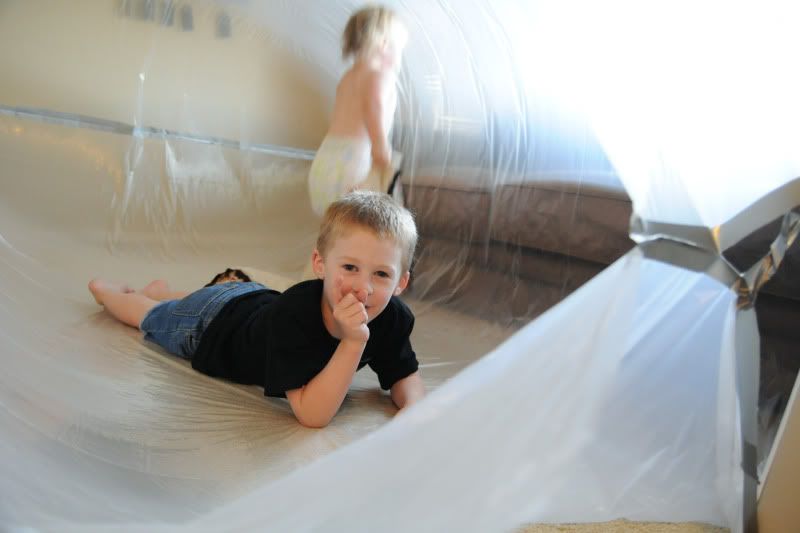 Then we took it outside and filled it with water: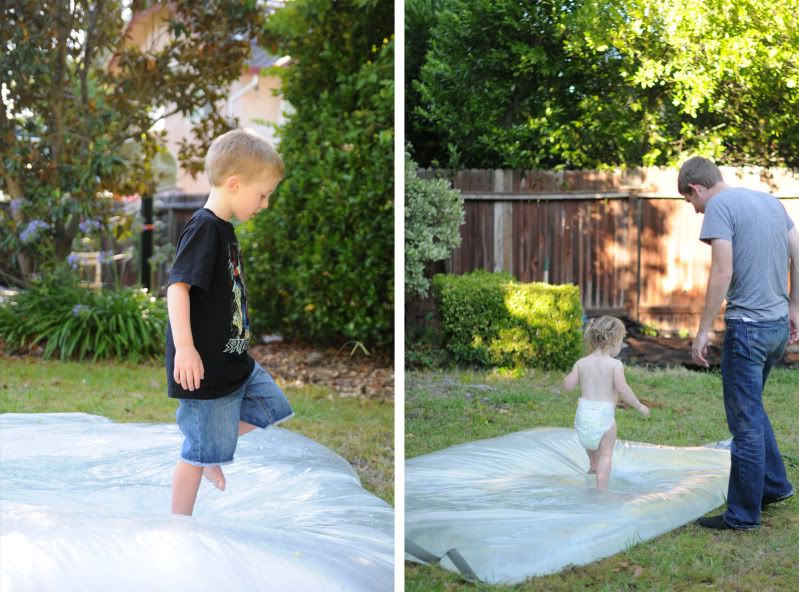 More bubbles…I just like the way these look :) Bubbles are so whimsical.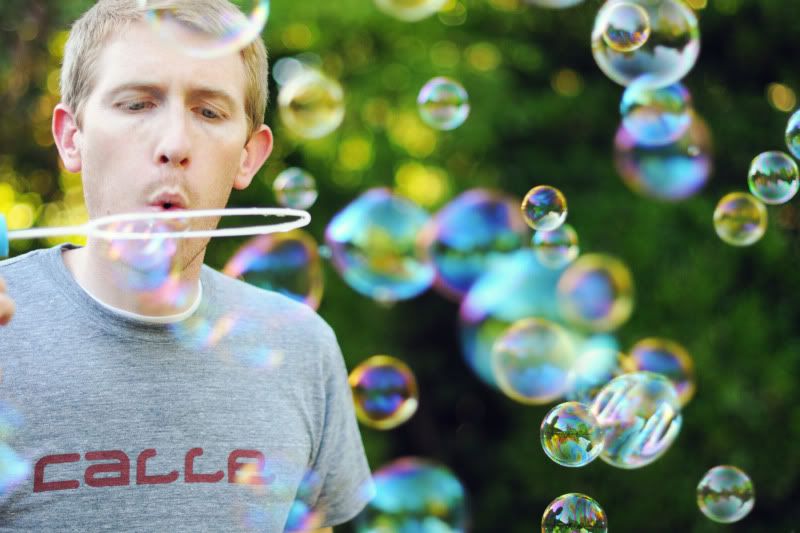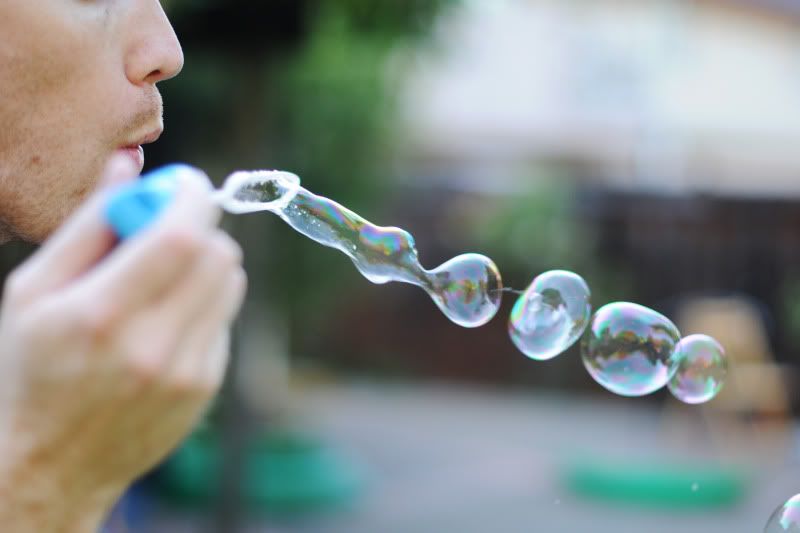 Preston bought his own Popsicle from the ice cream man! I don't remember any being this HUGE when I was a kid!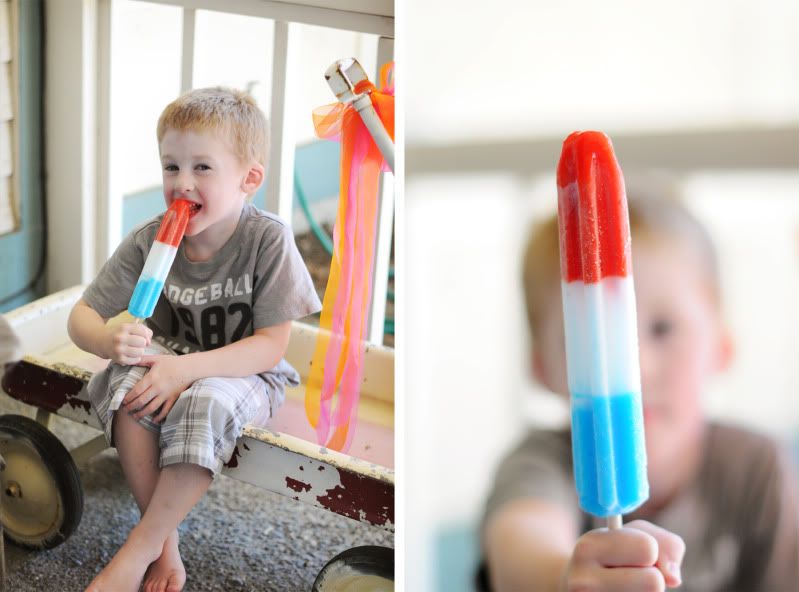 Frozen water balloons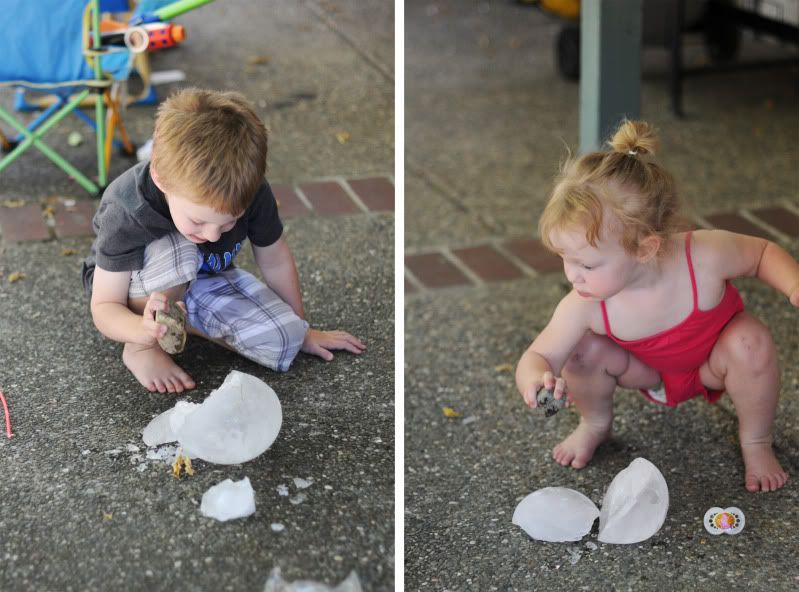 Then LARGE water balloons
Salt dough decorative stones (we left them by the sprinklers…bad idea! Lots of soggy stones!)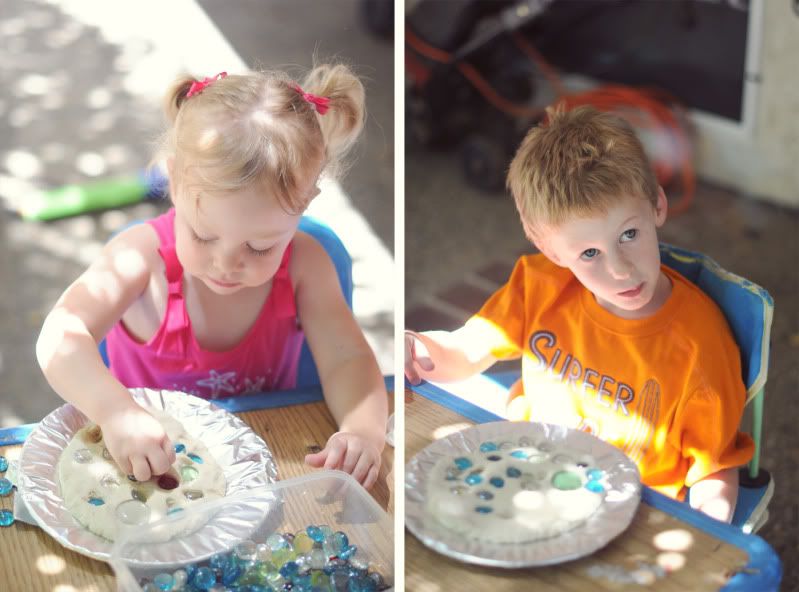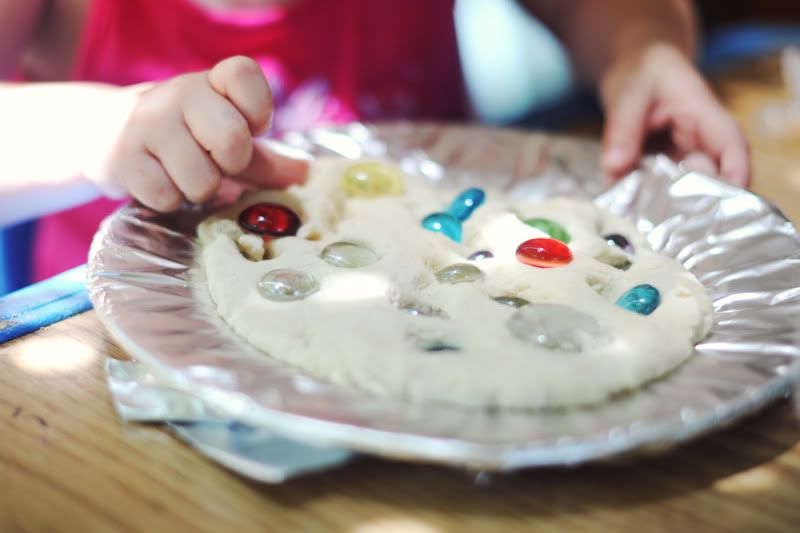 Cute boys :)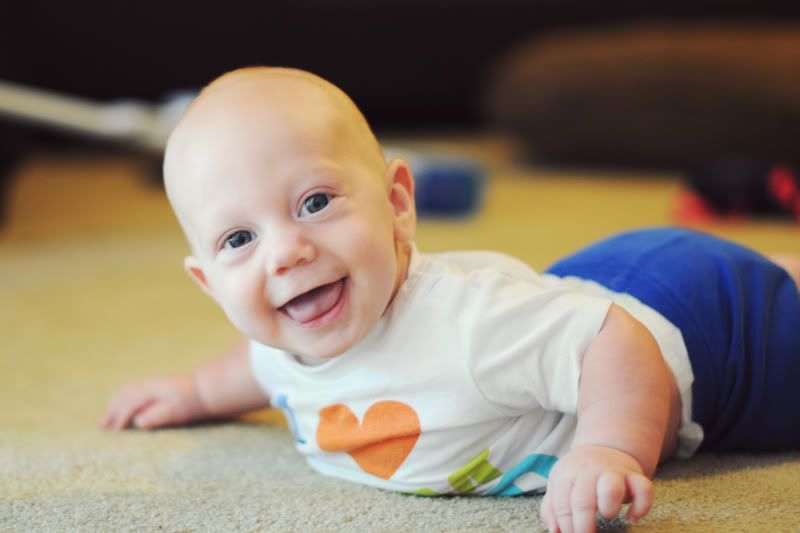 Flour and water "paint" to make cotton ball sculptures…I don't think they quite understood this one and didn't like the squishy paint! The directions were to bake them so they hardened but I just left them out to dry for a few days. Result, nice hard sculpture PLASTERED to the dishes!
Then we put all the flour paint in a pan and Preston swirled it around…he seemed to like that better! And it was pretty :)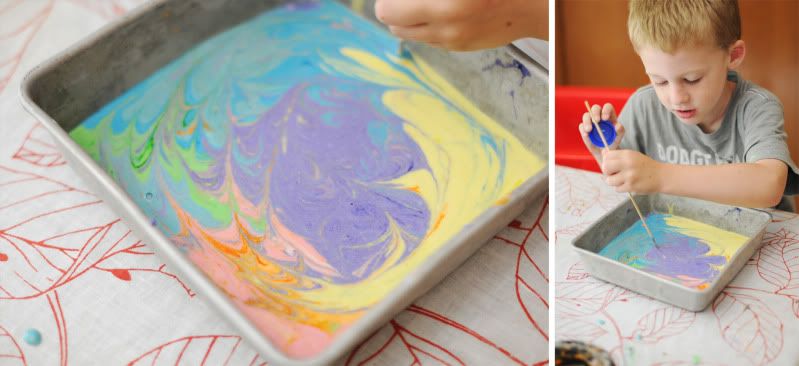 Then a foil river…this took up maybe 5 minutes. I'm sure other kids would have loved it or maybe just another day they would like it better…but it was a cute idea, and cheap. I like cheap!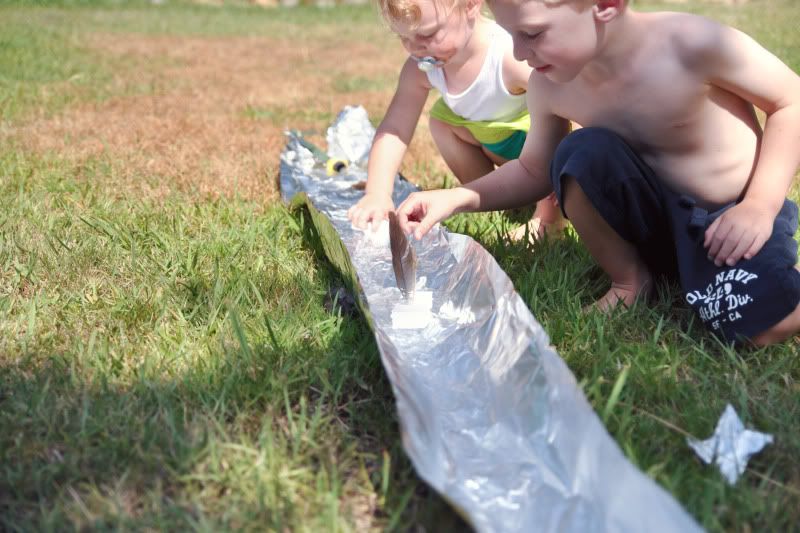 Soooooo….there are a bazillion pictures of us trying to entertain ourselves over the summer! Not all of it came from that blog, but a lot of it did…and pretty much none of them were my ideas. Again, not a fun mom here. :)