Recently I took the pictures off my phone and since I haven't blogged in awhile I thought I would put up some of these to document a few of the things we have been up to. I may have to put up a couple posts with these!
Preston came out in this outfit, very red…I think I tried to say something nice about how red and red didn't really match just because they were both red. A few minutes later on the news they said "today is wear red day for the American Heart Association"  So I went ahead and didn't care that he wore an all red outfit to school that day…I probably wouldn't have cared anyway, but I thought that was really funny that it was actually Wear Red Day.
Ada and Dallin at Old Navy with the closest thing they will get to a pet at the moment.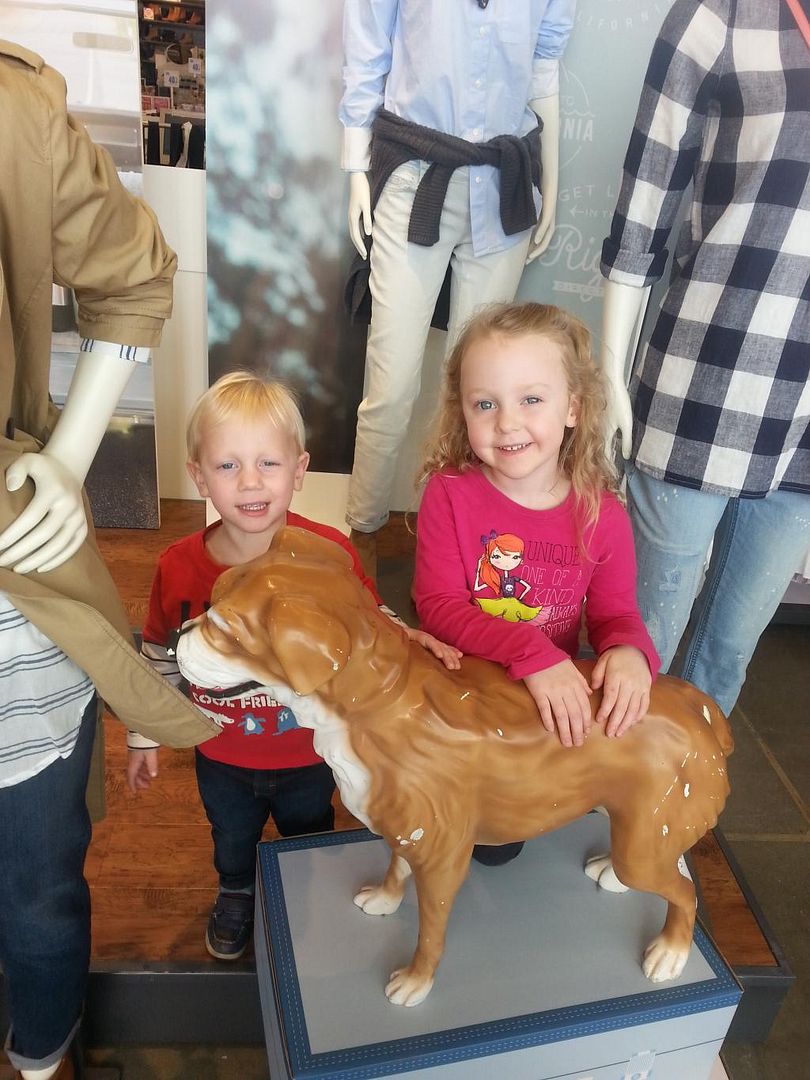 Reading at night with Preston:
I turned one year older!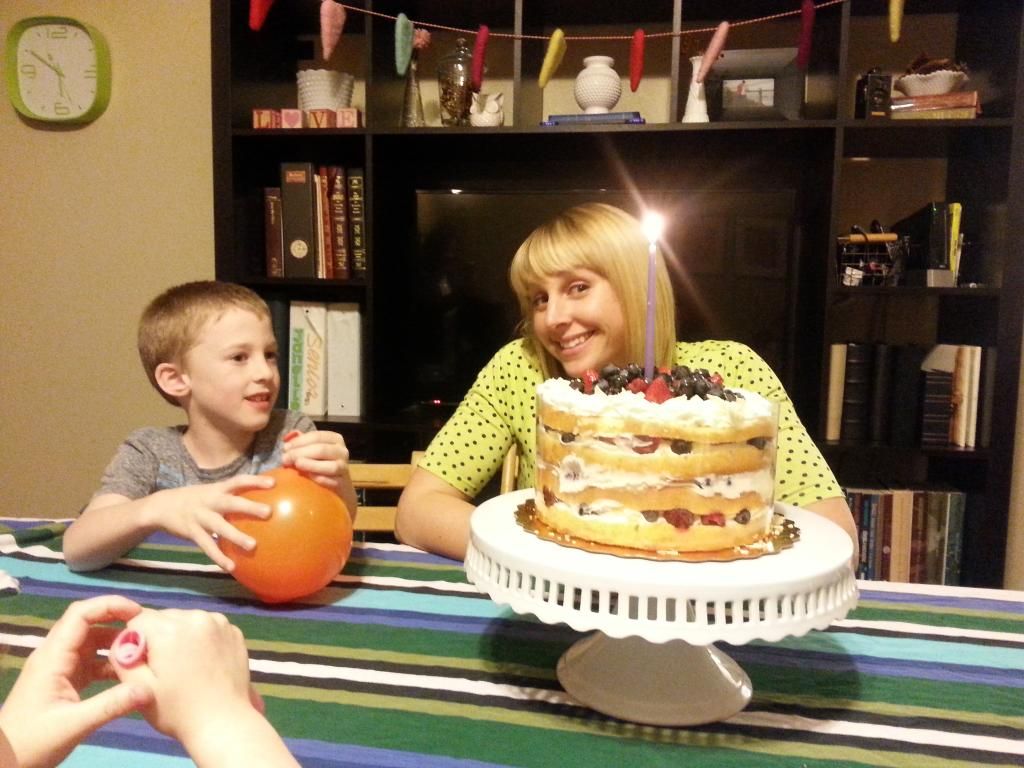 Dallin got himself some breakfast…not skipping the caramel and fudge.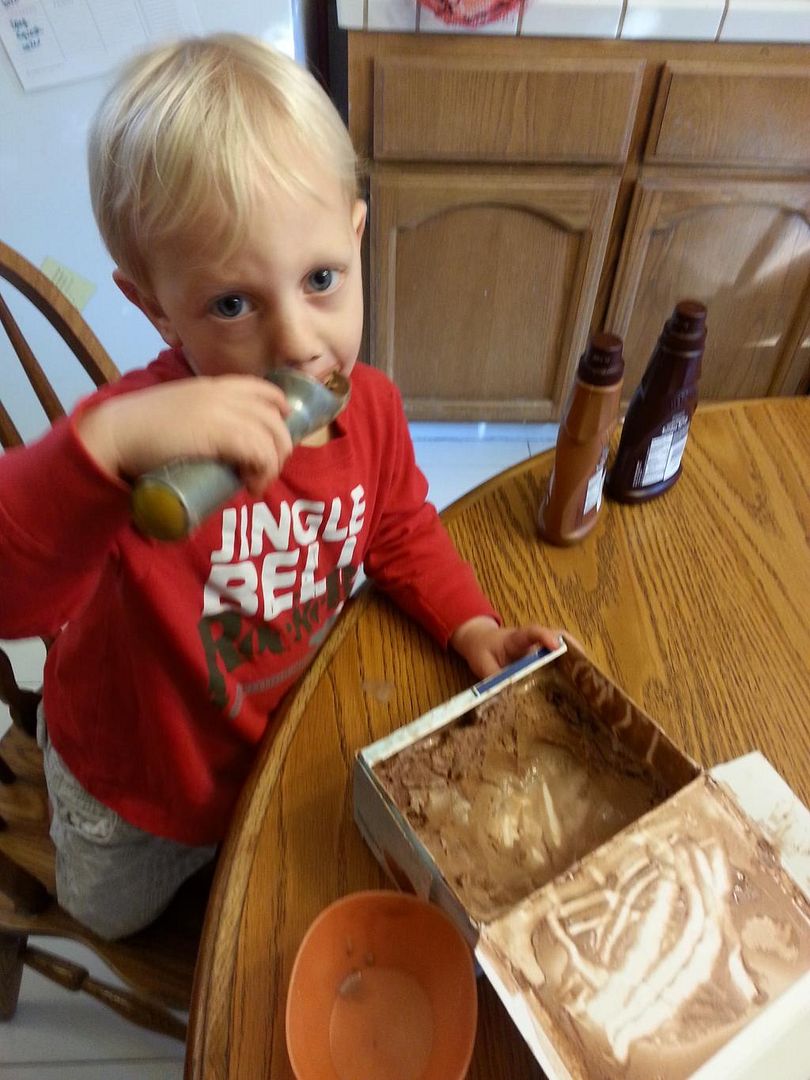 Our Oregon Jigglers on the day of the football National Championships…too bad Oregon lost!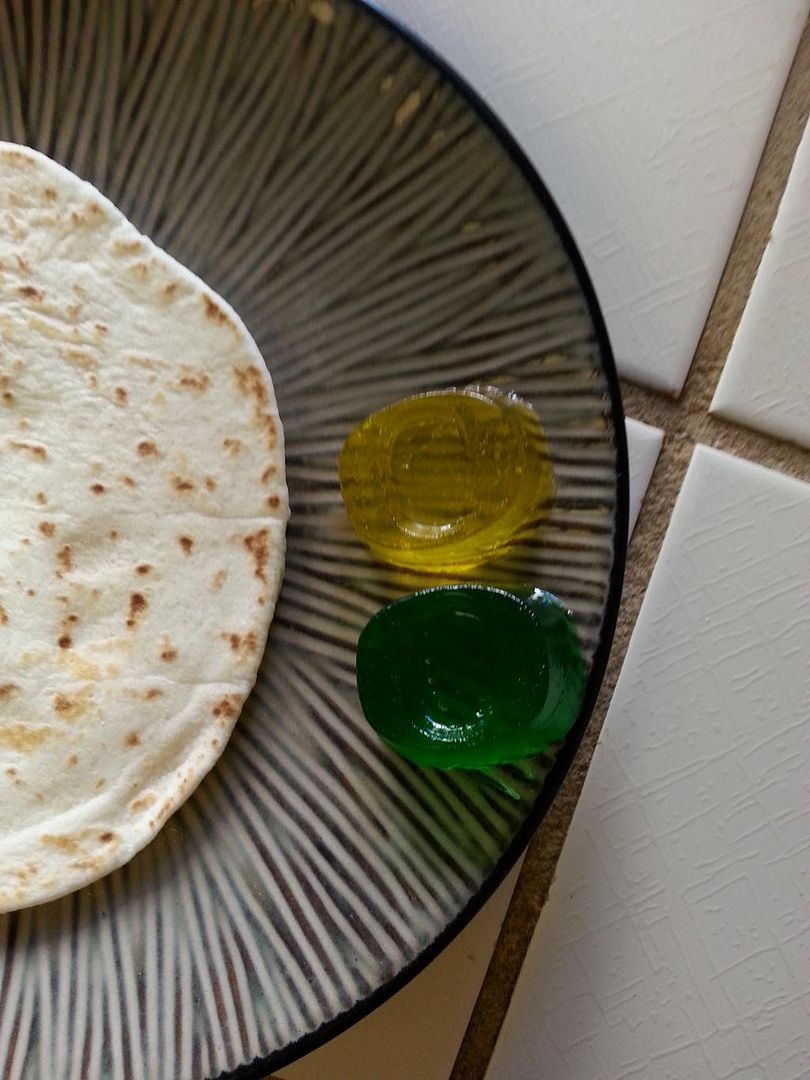 Preston got a "Hobbes" for Christmas so Dallin had to go buy one with his Christmas money…and Ada ended up buying one too! Now we have three Hobbsie-Wobbsie's, as Dallin calls them.
Uncle Erik came into town in January with his cute girlfriend Grace and we had all kinds of fun with them! We went ice skating…which was so much fun! Preston was a pro after just a few minutes! Ada loved it and Dallin loved being pushed on the dolphin sled.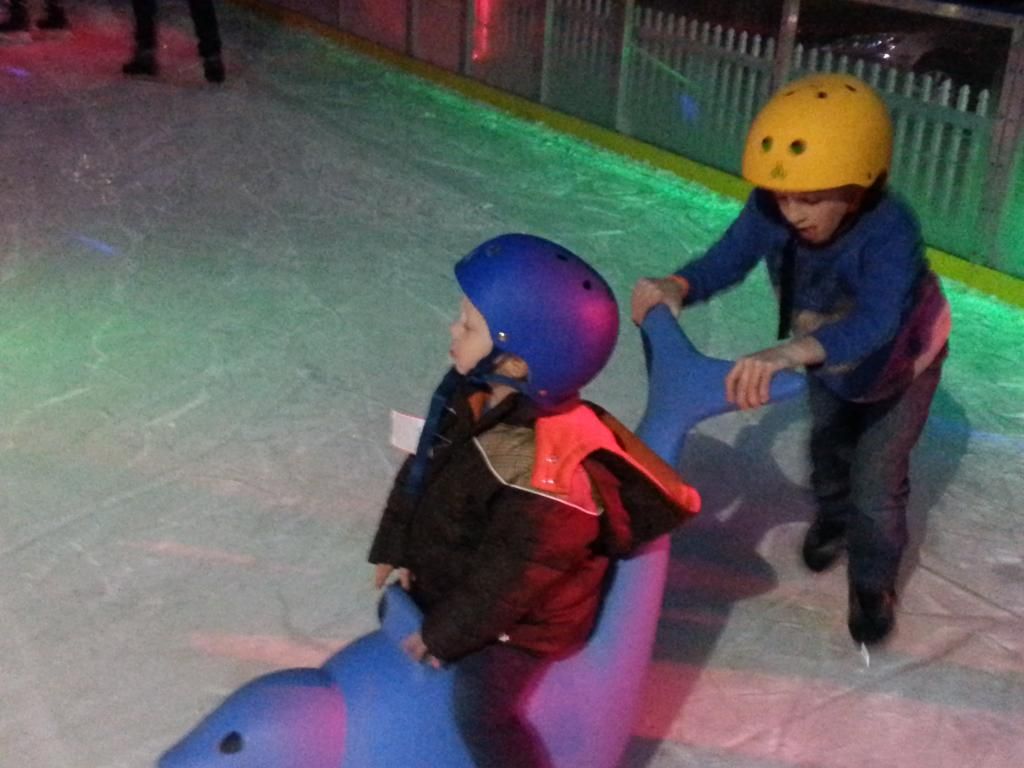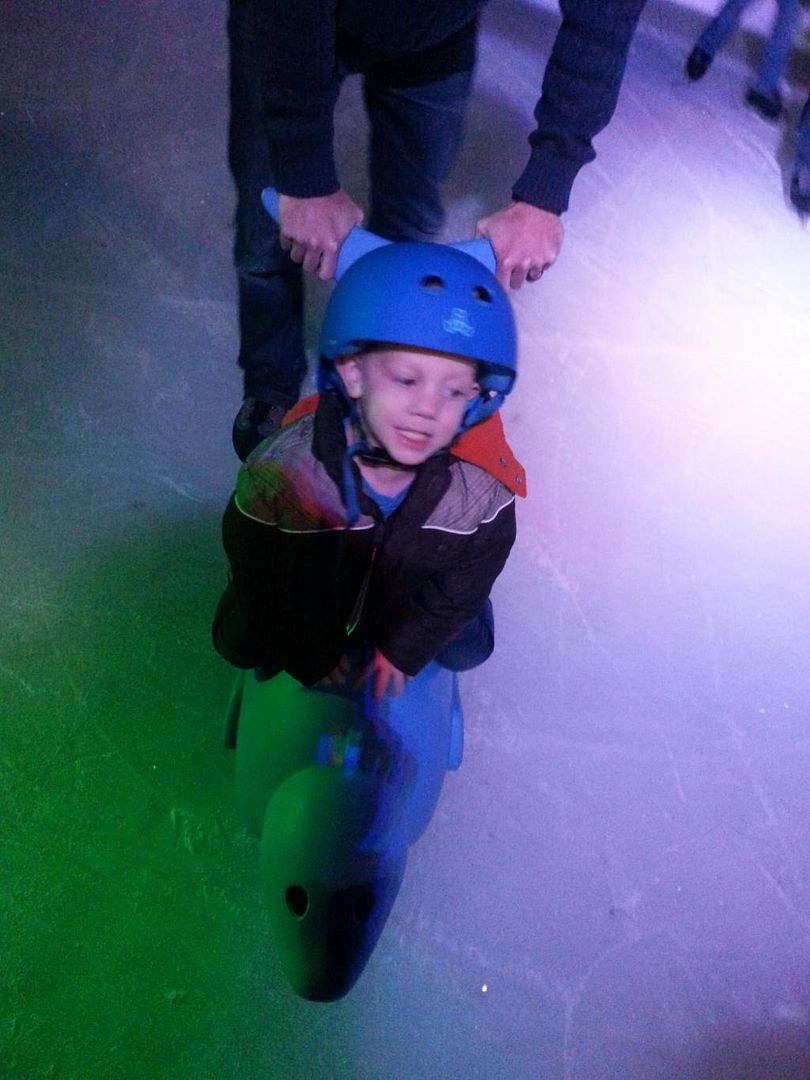 We also went and picked oranges and mandarins in Newcastle. We had done this a few months earlier during the peak mandarin season, but this time the kids got into it more and I think we had like 20+lbs of citrus!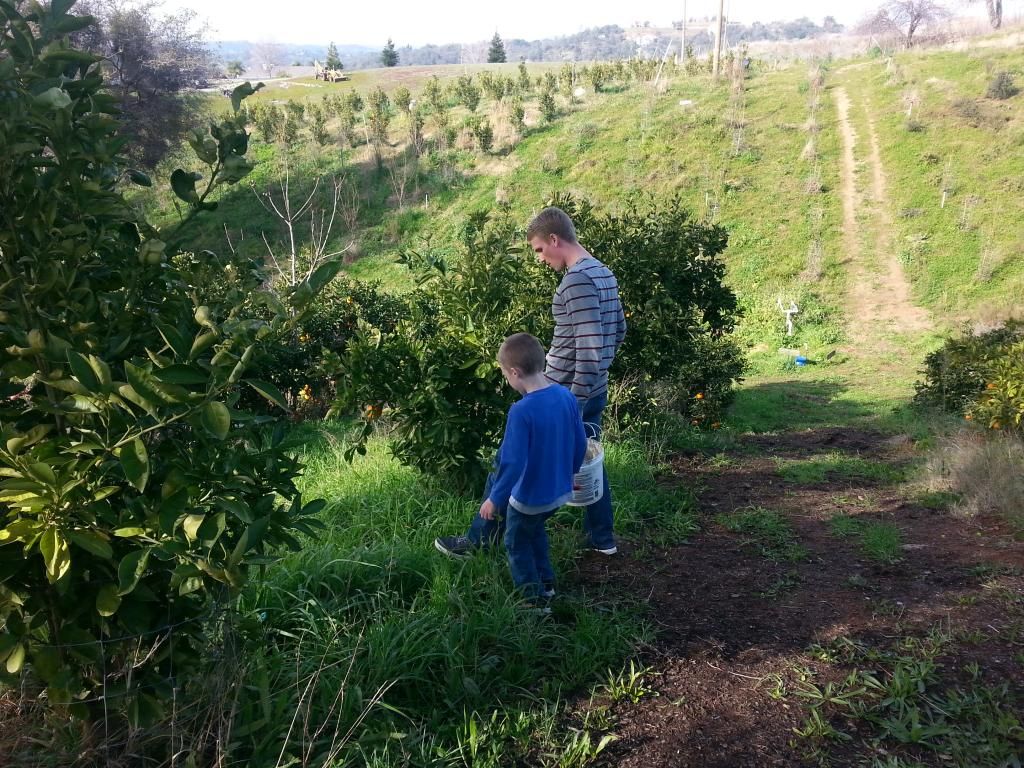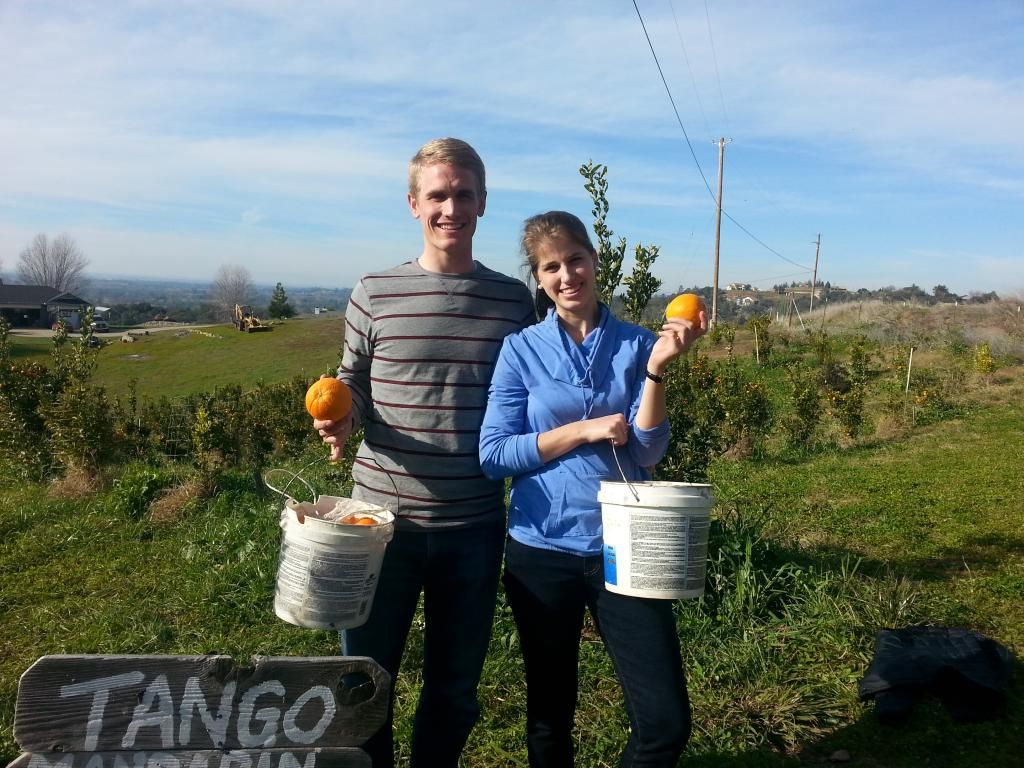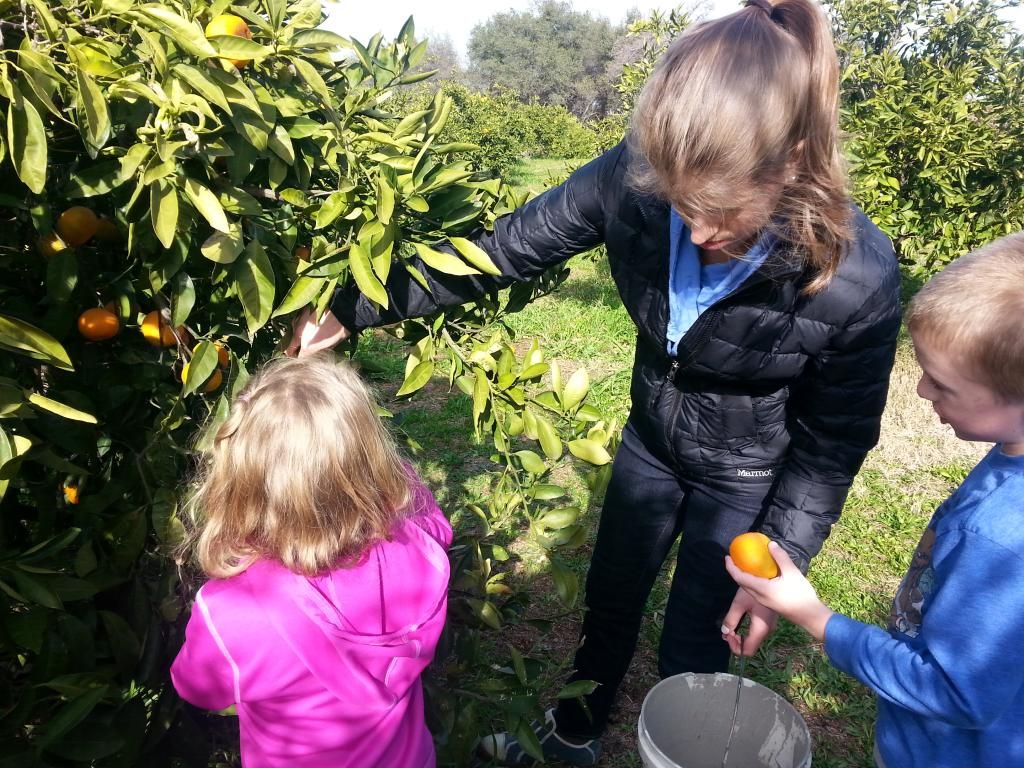 Dallin at the park.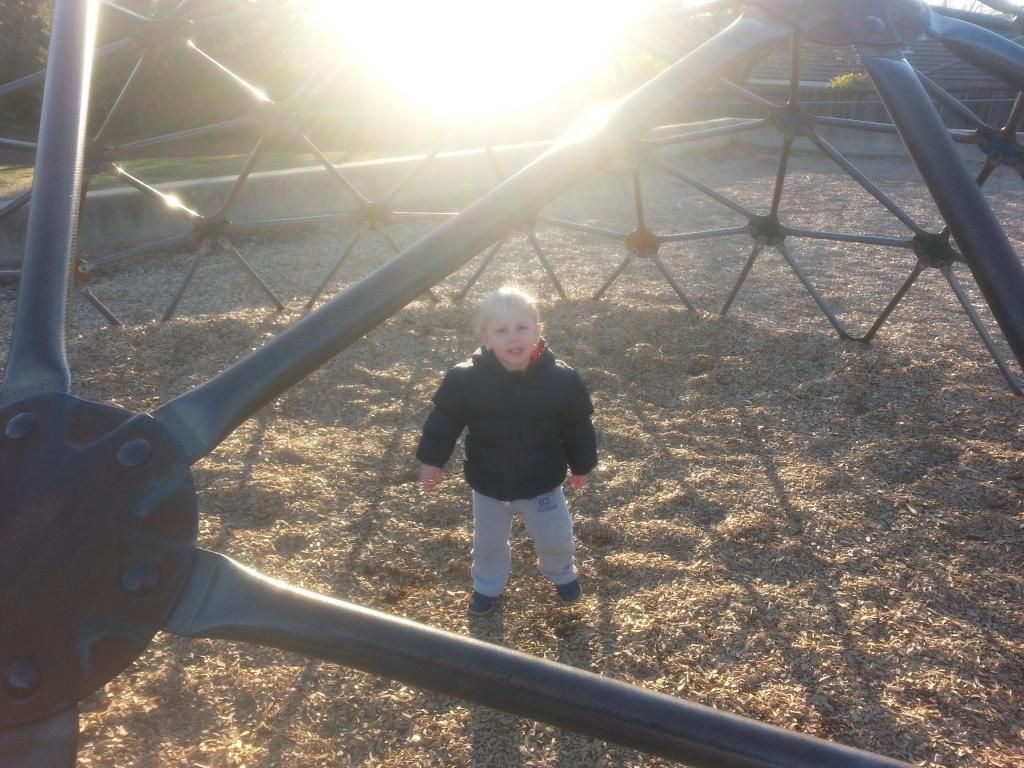 This is kind of blurry but it was the only picture I got of our Christmas Eve smorgasbord. We tried to continue the Swedish tradition, even if we weren't out with Shaun's Family…but we probably kept out some key ingredients like pickled herring and smoked oysters…and other canned/tubed fish!
Dallin and "grandpa George"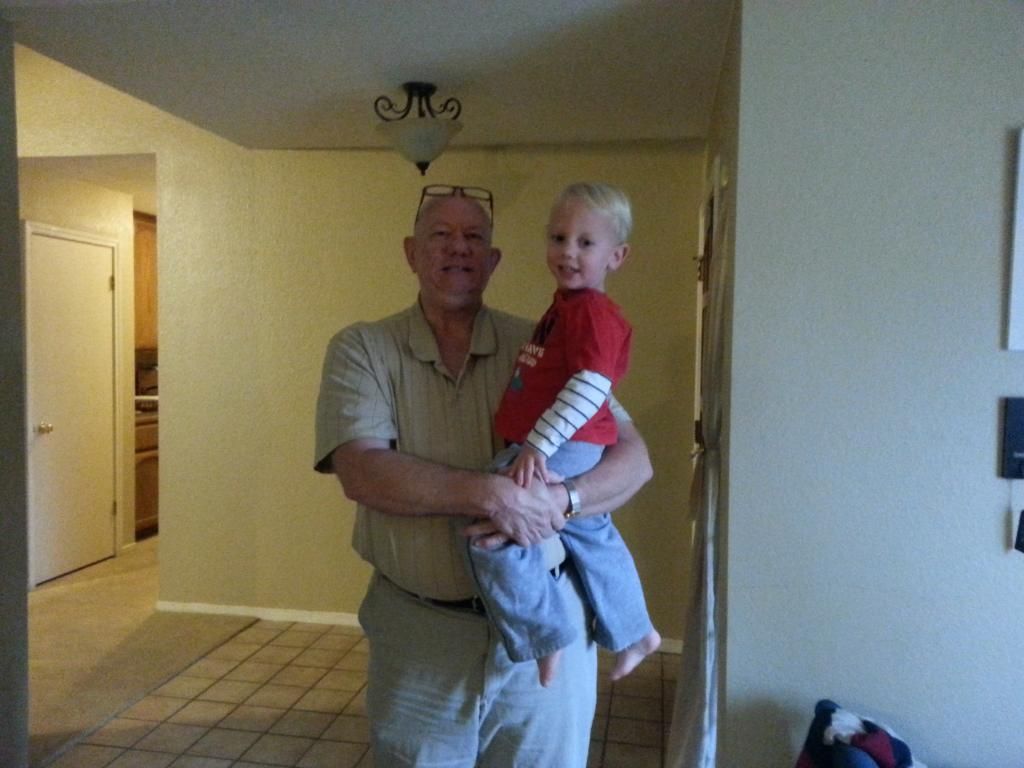 Here is our Christmas day walk down to the American River. We have done this at family gatherings at my grandparent's house ever since I can remember and I love it down at this part of the river but I have purposley never taken my kids there because of this bridge! If you haven't heard me mention this before, I am a total paranoid and I picture things happening…like tragic things, and I try and figure out how I will handle it and it usually ends up with me having a panic attack. So, in my mind one kid has fallen into the water and I try and figure out what to do with the other kids so they don't fall off while I jump in but then my other child is being swept down stream so I have to act fast…and then I get all freaked out and try and shake it out of my head. I know. Not logical. At All….but I can't help it! Soooooo… the point is, we took them out on the bridge and it was just as nerve wracking as I thought it would be since there is only a loose wire railing. But we all survived!
The older kids lugged huge rocks out there and tossed them over the side. The splashes were HUGE.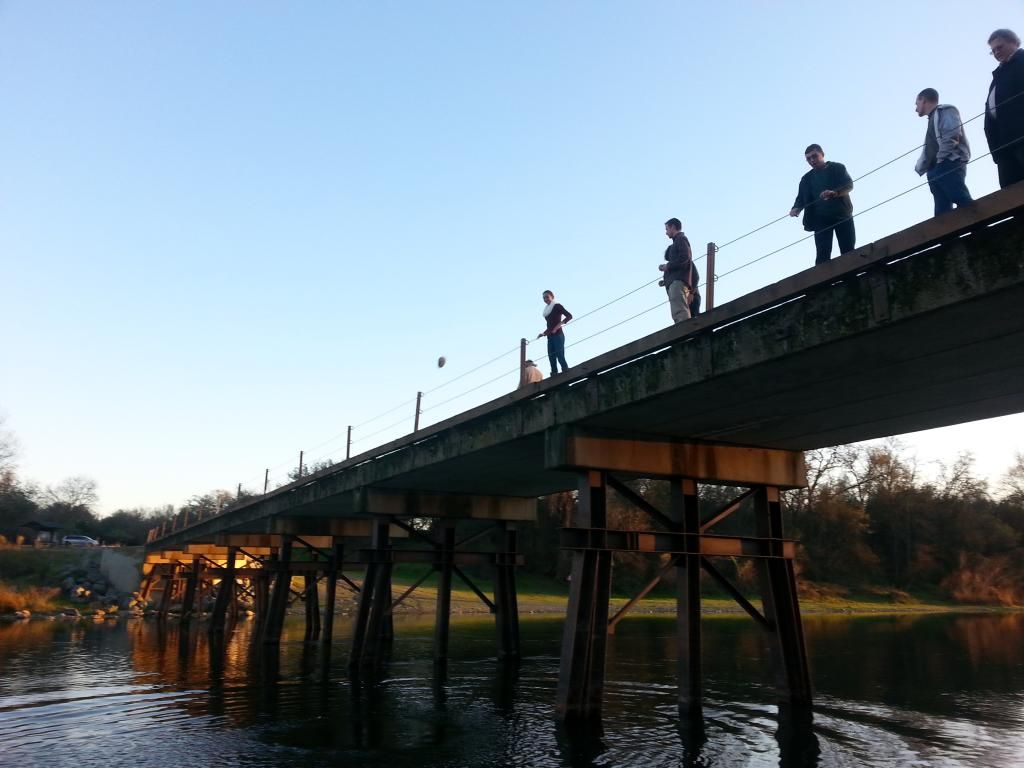 Babysitting my precious niece!! I sat snuggling her pretty much the ENTIRE time my brother and his wife were gone!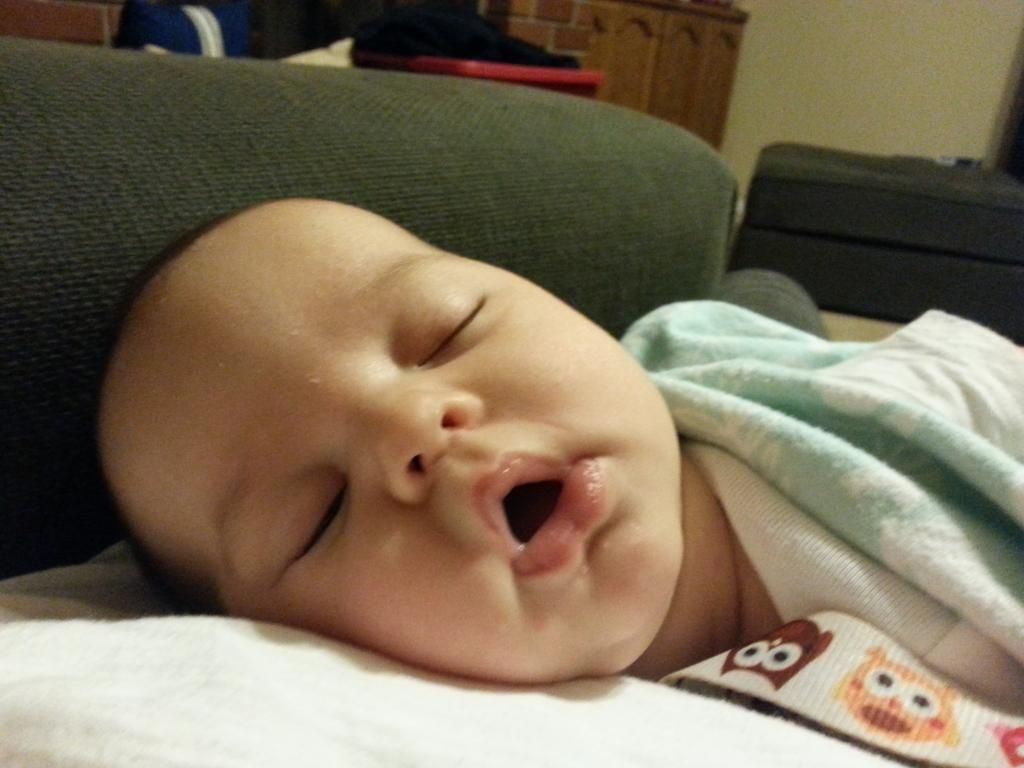 Oh, and another time I got to snuggle her…took lots of creepy, obsessed aunt selfies with her :) She clearly thinks I am a weirdo.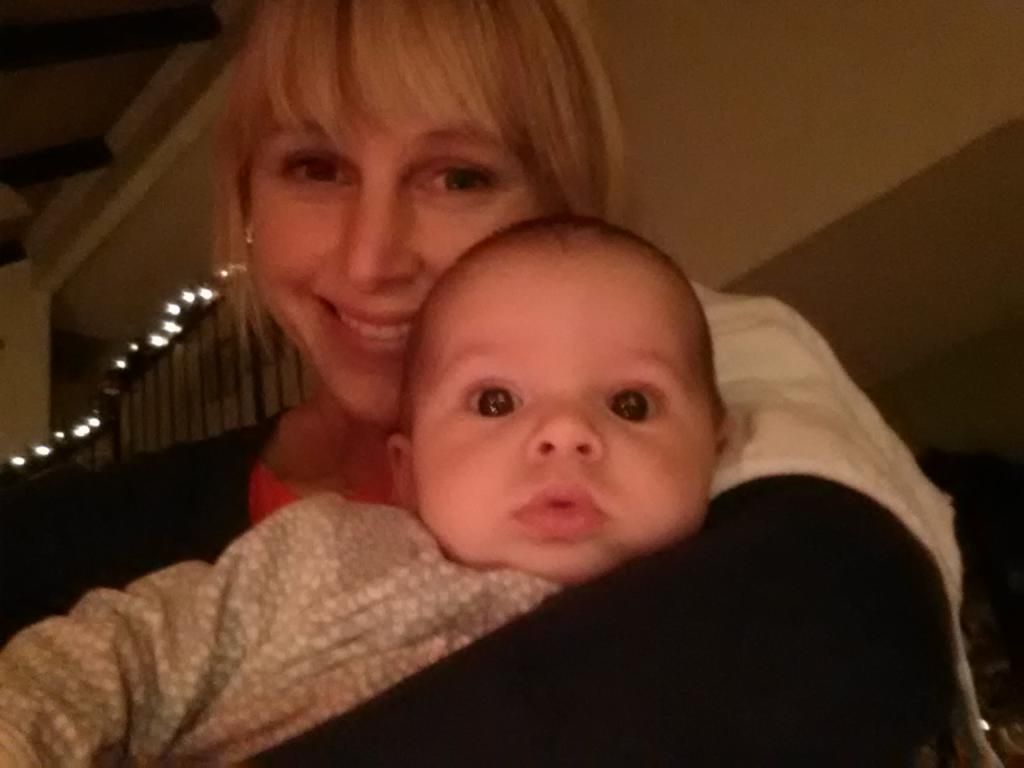 And that's it for now!
Comments Off

on A few Phone Pics