I think it is about time to post something new…do you agree? Considering the last pictures are from Halloween. Not that I have too much to report, and certainly not many pictures. What has happened to me? I'm sure my obsession will return. Here are a couple things that happened in November…
This HAS to happen at least once to every parent, right? I know I did it. Just when I think he is playing nicely by himself.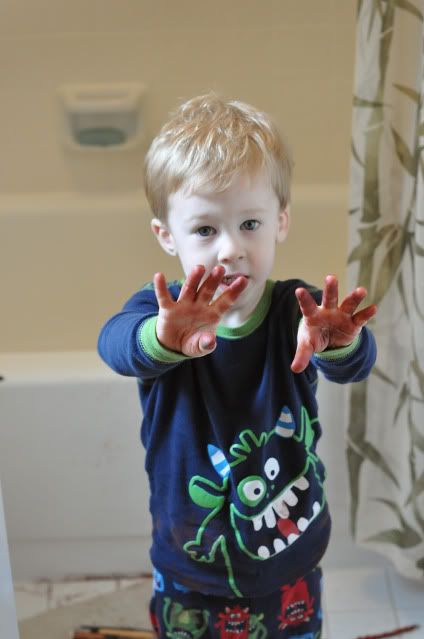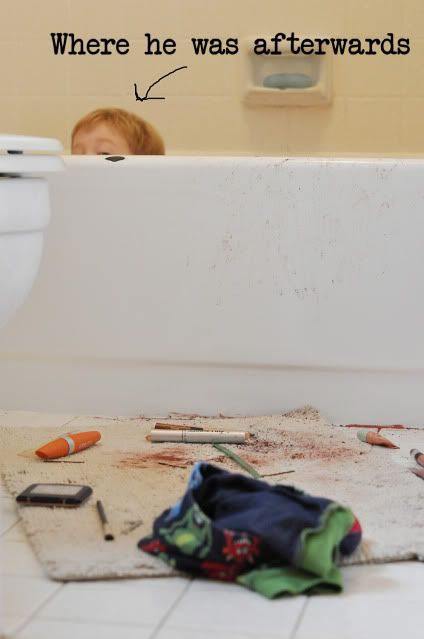 And then we had kind of a freak hail storm after Thanksgiving. I looked out the window and thought it snowed!!
That's all for the photos. A few other things, just to update the few who actually check this blog anymore, today Shaun had his first FINAL! Scary! He said he can't tell if he got an A or an F…he really has no idea how he did…so let's pray it was the A…and I am feeling better now (WOO HOO!) I still feel ill some days but at least I have normal days most of the time and I can say I know what normal feels like once again! It's a lovely feeling. Other than that we are just getting excited to visit all of our family in Utah!