I have been meaning to take some pictures of Preston since he is now a big three year old…I got a bunch of this: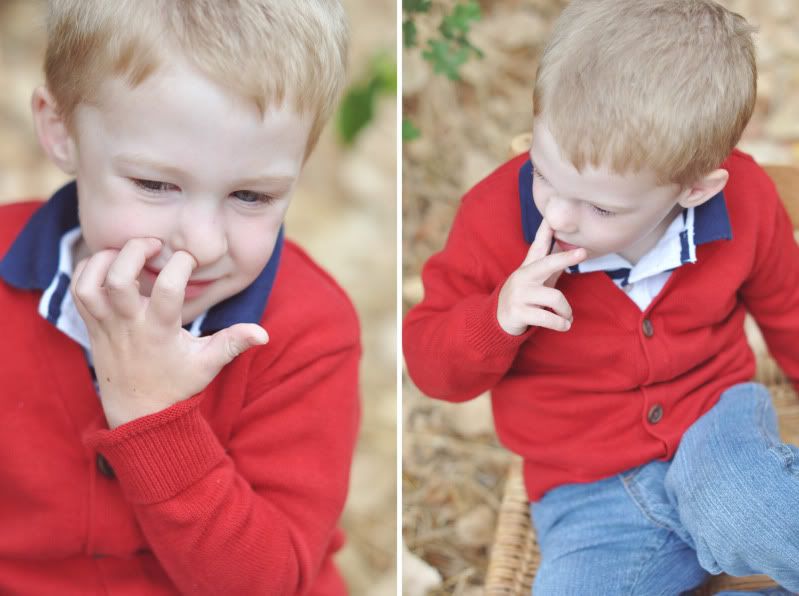 He was grumpy at first and ticked that I made him put on a sweater…then he warmed up but still, I think he despises this camera of mine. I'll post some of them later without the finger in the nose!
Since picture taking was pretty unsuccessful we decided to just play in the "yard."
Such a boring post…I'm sorry!