We have had a lot of exciting things go on the past month…and I have a bunch of pictures to get on here…but for now I will start with some of the most recent, and hopefully I will get to the others!
A fun tradition we had growing up was going to Apple Hill every fall. What better way to start September than with a trip to some apple farms and a whole lot of apple goodness? So that is how we started it! The kids had fun picking their own apples, tire swinging, pony riding, and hogging my Dutch caramel apple pie! We bought an uncooked pie to bring home and it is sitting on the counter right now, I cooked it yesterday, and  am having THE HARDEST time trying not to go in there and eat it…all. Shaun and I decided that we don't think there is any better dessert than some apple pie and ice cream :)
Ada loved the horses at first. She was dying to ride one so she started out so excited…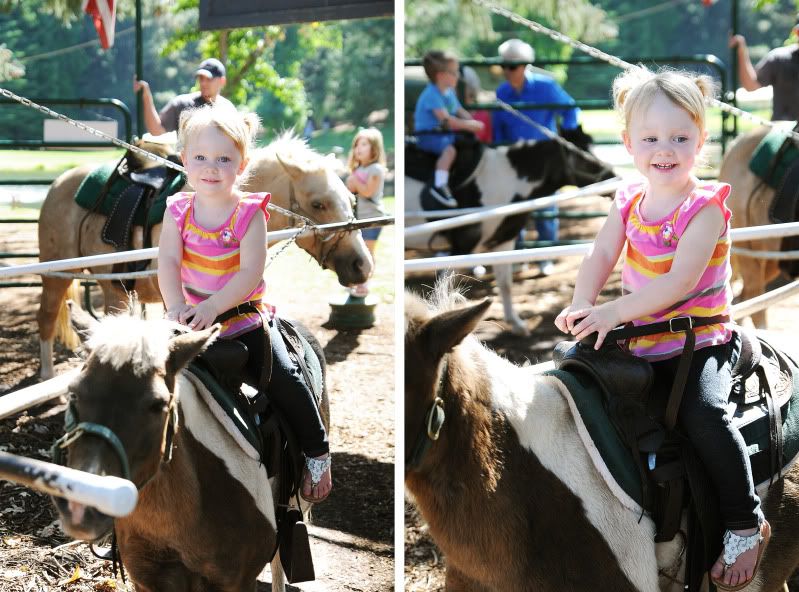 And some how ended up like this the rest of the ride…maybe she didn't want anyone to know she was having fun.