It's spring break! We don't have anything big planned, no trips or anything, but I am trying to have at least one thing each day so that I don't go crazy! Sitting around makes me a little nutty sometimes…and there's only so many times the kids can ride their bikes around the backyard, jump on the trampoline, destroy my flowers…before we all go crazy. I'm not even sure why I am writing about spring break right now…because none of these pictures are from this week! I'll save my fingers and write about that later!
For preschool, we went on a trip to the fire station. I was dreading bringing Dallin because he is such a TERROR lately! He can be hilarious and sweet, where you can't get mad at him, and then he can be such a turd! Taking him anywhere these days just gets me negotiating and sweating and I'm not sure why I even take him anywhere anymore! A few of his sassy statements include: "Knock uh (it) off MOM!" "You be MEAN!" "Don't hurt me mom!" (which is really fun in public when he's yelling that!)  So, at the fire station this kid just wanted to do whatever HE wanted to do, which was, of course, not what everyone else was doing. Pretty much all I remember about the trip was trying to make sure he didn't run into the busy road next to us, lots of back arching and screaming when I tried to pick him up, and trying not to look frazzled. So glad it's over, and maybe one day I will be the lady who looks at a mom with a tantrum throwing child at the grocery store and says "I remember those days, they'll be gone before you know it" Even though in the moment, those words aren't really all that comforting, I know they mean well and that it's true. This is a phase. It wont last forever and my kids won't be little forever. So cherish it….even the naughty tantrum times.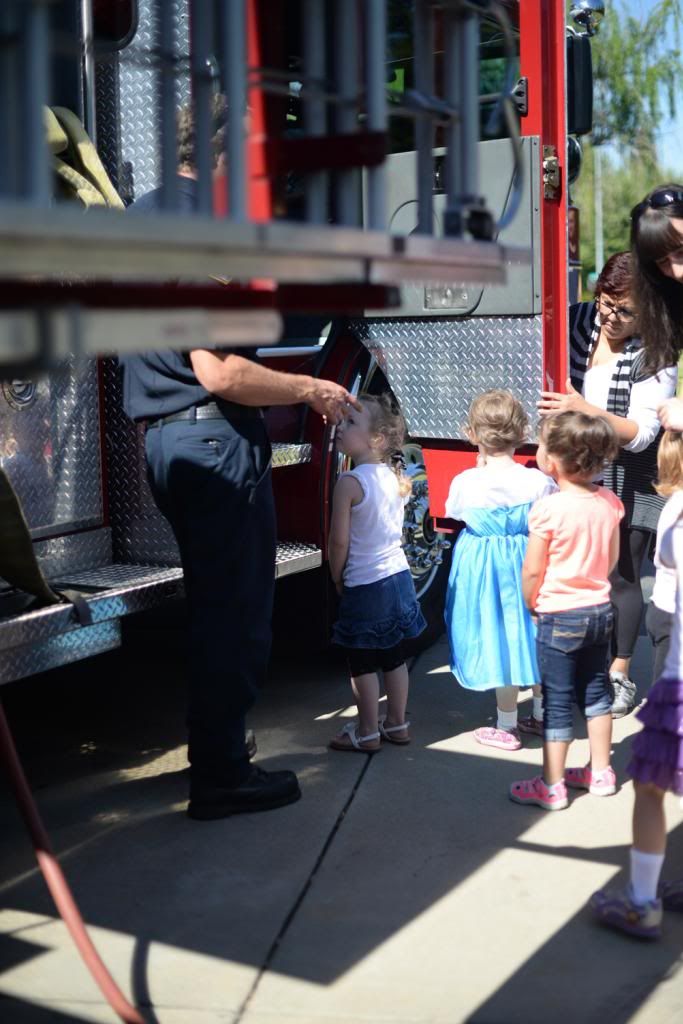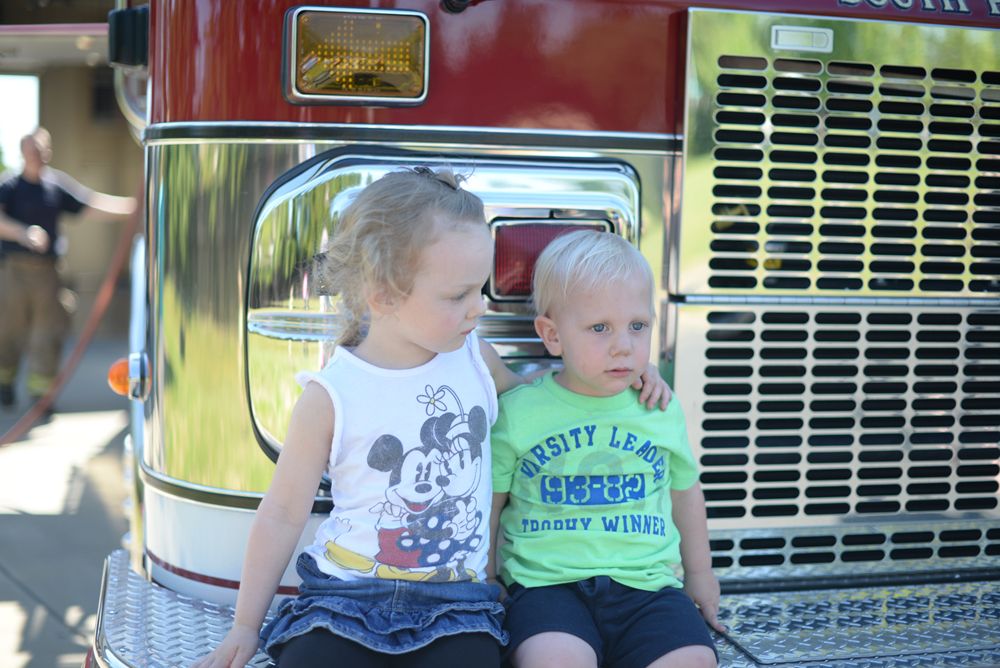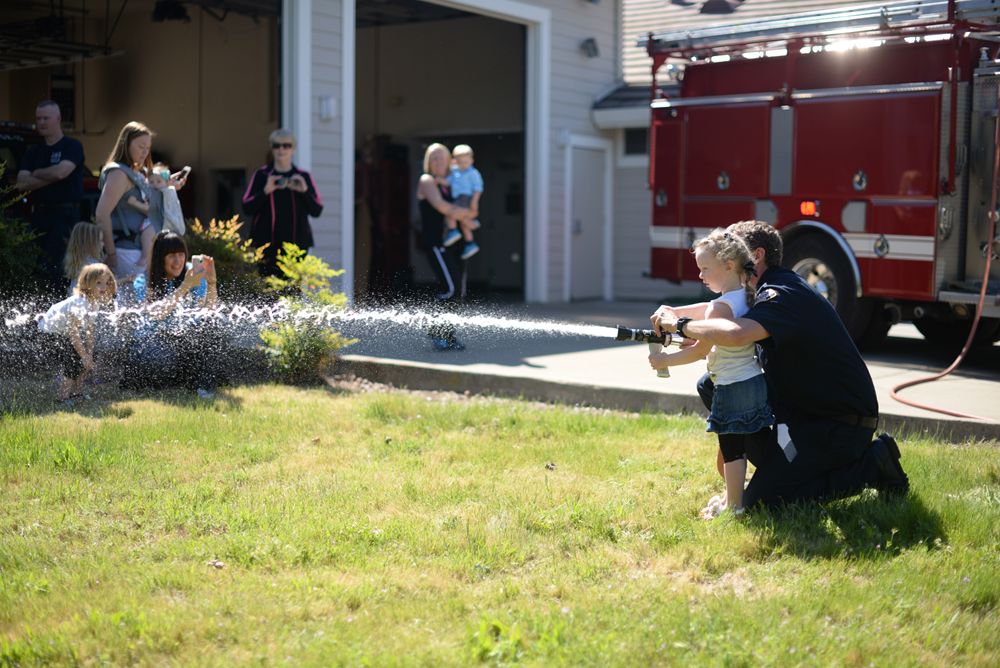 Someone else was ready to leave too.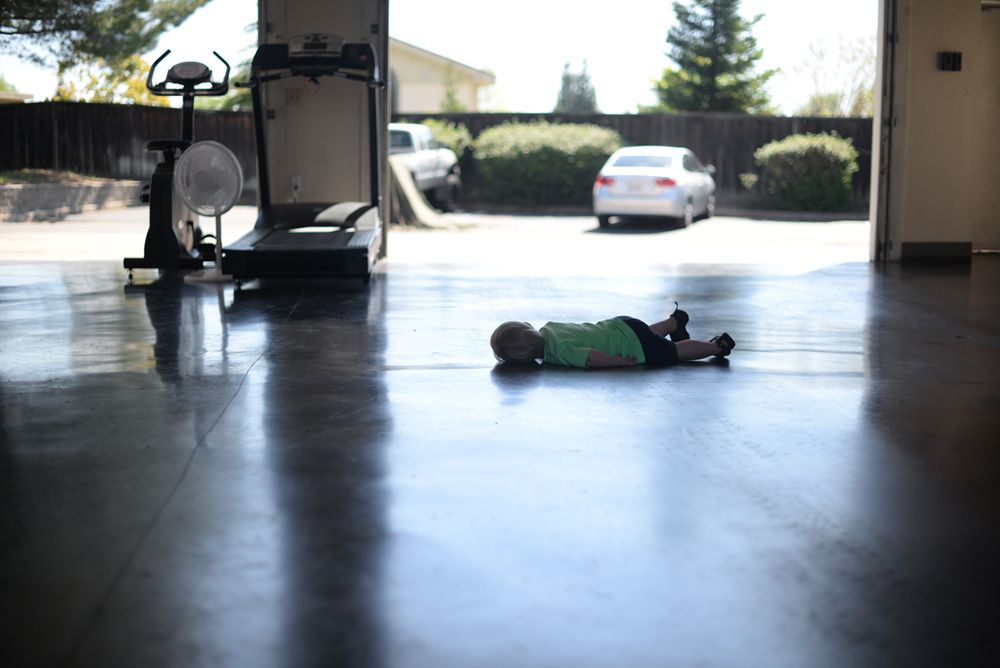 Spring gets me in the mood for sidewalk chalk: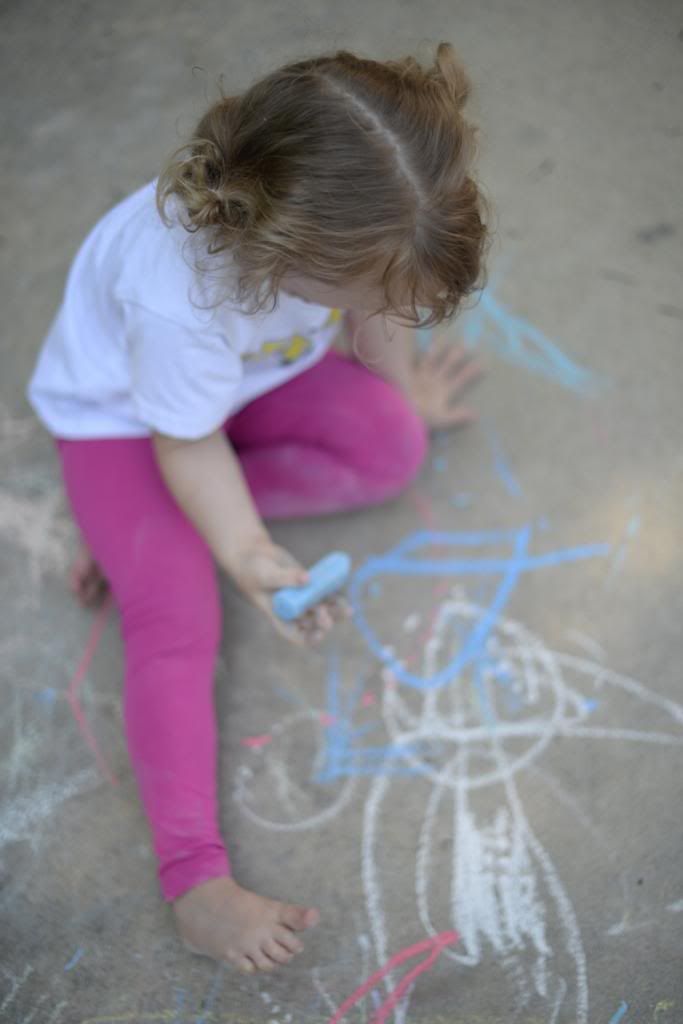 Chalk bum!